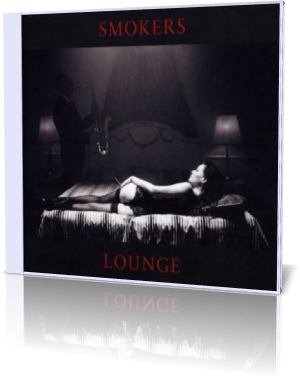 Smoking cigars is sometimes isolating people. On the other hand Jens Haack's music is so irresistible that I couldn't withstand to review this fashionable album. Jens is from Denmark, that Scandinavian region, where musicians like Soren Reiff, Jakob Elvstrom, Chris Minh Doky and Bobby Rickets are coming from. So trust me, when I recommend you this fine album.
Jens recorded Smokers Lounge with his old friends, guitarist Mikkel Nordsų, and pianist Ben Besiakow. The last-named facilitated the participation of The Danish Nation Chamber Orchestra.
Vernon Duke wrote the jazz standard Autumn In New York in 1934 for the Broadway musical Thumbs Up! often covered by the jazz world. Beauty meets tranquility. A contemplative piece with great elegance.
The title song Smokers Lounge continues this mood on a modern base. A complex flowing groove with an unobtrusive orchestral background. Mikkel Nordsų excels on acoustic guitar. But remarkable is especially Jens Haack's widely spreaded instrumentation from muted trumpet to alto sax and baritone sax. We shouldn't forget Ben Besiakow's brilliant keyboard work.
Bohemian songwriter Hoagy Carmichael composed Skylark in 1942, recorded almost immediately by Glenn Miller, Dinah Shore, and Helen Forrest (with Harry James) and since that time a jazz standard. Haack wonderfully captures the spirit of this melody in his exquisite arrangement.
The Bossa Nova flavored It's All About Love showcases the team in a renowned set as one can often see and listen them during their numerous gigs in Denmark. I Can't Get Started is another piece by Vernon Duke, first shown in the theatrical production Ziegfeld Follies of 1936 where it was sung by Bob Hope. Ben Besiakow creates an own magic on keys, followed by his fellow musicians.
Malcolm Earl Waldron was a versatile jazz pianist and composer, whose most famous piece Souls Eyes is a jazz standard since a longtime. Jens Haack serves a modish rendition in the style of the early years. Alone Together by Arthur Schwartz is part of Flying Colors, a musical Broadway revue in 1932. The right piece for the smooth expansion of the group.
Final tune on this remarkable album is the Bossa Nova piece Haacks Mood. Expressive intonation supports a maximum of atmosphere.
Smokers Lounge offers jazz from the period, when jazz came as close as it has ever come to being America's popular music. Melodious, cultural and graceful.




Website


Buy the album in all stores

Album Information

Title: Smokers Lounge
Artist: Jens Haack
Year: 2011
Length: 0:54:52
Genre: General Jazz
Label: Stunt Records


Tracks:

01 Autumn In New York [7:46]
02 Smokers Lounge [6:53]
03 Skylark [5:33]
04 It's All About Love [7:58]
05 I Can't Get Started [6:27]
06 Souls Eyes [5:40]
07 Alone Together [7:24]
08 Haacks Mood [7:12]