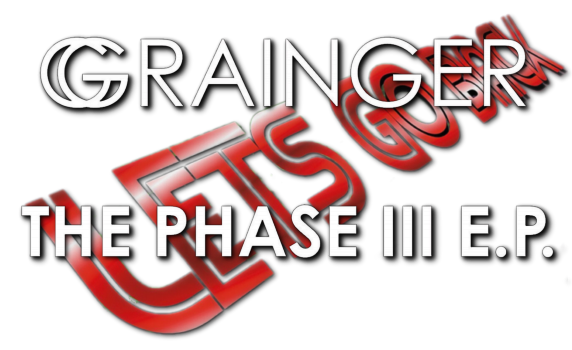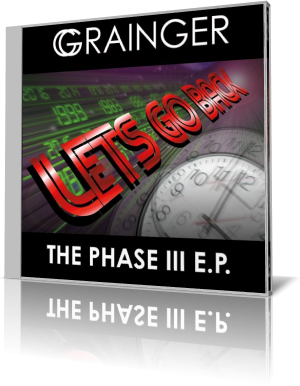 Whoever was waiting for a new album of the group Grainger had to bring great stamina. Brothers Gary Grainger (bass guitar, tenor bass, keyboards and vocals) and Gregory K. Grainger (drums, percussion, keyboards and vocals) have started their project with the debut album Phase I in 1998, soon followed by Phase II in 2002.
Finally, after a longer than anticipated time both show some understanding and release Phase III: Lets Go Back, an EP with the promise for more to come. This time sequence can be explained with the fact, that the brothers belong to the most active musicians in the history of music. Reading their biography is in this context very helpful.
Guest musicians on this album are saxophonist Kim Waters, vocalists Brian Fox and Freedom Imani, and keyboardist Jim Beard, who performs in John Scofield's band.
Lets Go Back is not just a retro tune to the roots of soul and funk. Equipped with honest aesthetics and authenticity this is an unique continuance of all the foregoing sound we know from Motown and Philadelphia.
Where's the One features saxophonist Kim Waters, who works with the Grainger's since the beginnings of the Phase series. Greg Grainger is also the preferred drummer in Kim's band. The shuffle beat based easy going tune combines the ease of smooth jazz with the elegance of jazz.
Ice Cold Kisses rocks with a fine rock and roll attitude presenting Freedom Imani, the new voice of their project Pockets. A little EWF feeling shows the great phrasing and a tone that has massive crossover potential. True Love is the last tune of the first half of this project. An insightful bass melody turns out to be a demonstration of keyboardist Jim Beard's innovative prowess.
Is it too early to hold a résumé? Phase III: Lets Go Back is clear proof that all good things come to those who wait. The Graingers are on top of their game and the second half of their new project will certainly be a sweeping success, if they do not let us wait any longer.




Buy the album in all stores

Album Information

Title: Phase III: Lets Go Back
Artist: Grainger
Year: 2016
Genre: Smooth Jazz
Label: Independent

1 Lets Go Back 3:57
2 Where's the One 4:31
3 Ice Cold Kisses 3:51
4 True Love 4:04

Further review:

Phase II