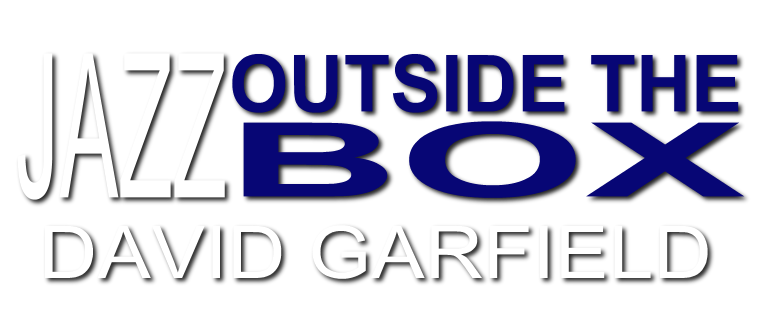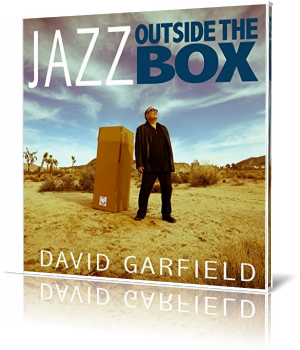 Well known as musical director of George Benson keyboardist David Garfield pursues his own dream as a solo artist. His debut album was a homage to the late drummer Jeff Pocaro Tribute to Jeff (1997).
Next albums were I Am The Cat...Man (1997), Music From Riding Bean (2001), Giving Back (2003), Seasons Of Change, The State of Things, Tribute To Jeff Revisited (2005). His newest project is Jazz Outside The Box (2018).
Garfield performs on the new album piano, Fender Rhodes and synthesizers. Further players are trumpeter Wallace Roney, percussionist Poncho Sanchez and drummer Steve Jordan. Guest musicians are Randy Brecker, Michael McDonald, Tom Scott, Eric Marienthal, Pete Christlieb, Bennie Maupin, Brian Auger, Will Lee, Airto Moreira, the Charlie Bisharat String Quartet, an orchestra conducted by John Clayton, the late guitarists Chuck Loeb and Larry Coryell, and John Densmore, who plays drums and orates on a spoken word segment.
Sting has written with Fragile from his album Nothing Like the Sun (1988) an emotional highlight of music history. Garfield creates with great passion to the affecting structure of the theme an arrangement which is an outstanding example of musicianship. Harvest Time evokes associations with the homeland of the Midwest with its infinite expanses.
In a Sentimental Mood, a jazz composition by Duke Ellington (1935), has inspired generations of musicians. Garfield adds some Latin flavor to his version which revels in a rich horn arrangement with Walt Fowler on trumpet in the lead. Garfield gives the song Roxanne by the group Police a jazzy finish.
Song for My Father by the Horace Silver Quintet (1965), is re-interpreted by Garfield in a sophisticated way. John Densmore cites the original lyrics by Horace Silver. The bass line was used by Steely Dan for the song Rikki Donít Lose That Number, Garfield quotes Rikki on his cover in returned tribute and merges it with motifs of The Doors and other composers.
Late keyboardist Joe Sample (The Crusaders) wrote Rainbow Seeker in 1978. This rendition features late guitarist Chuck Loeb and Steve Jordan on drums. Oliver Nelson created Stolen Moments for the 1960 album Trane Whistle by Eddie "Lockjaw" Davis and replayed it on his album The Blues and the Abstract Truth in 1961. Since then a jazz standard Garfield continues this tradition of bebop.
Voodoo Gumbo/Citizen Coryell features guitarist Larry Coryell, to whom Garfield has dedicated this tune. The jazz fusion piece East Lou Brew is inspired by Miles Davis and features Wallace Roney on trumpet, Bennie Maupin on sax and Larry Coryell on guitar.
Sophisticated Lady is a jazz standard, composed as an instrumental in 1932 by Duke Ellington. Irving Mills wrote later the lyrics, whose words were added to the song by Mitchell Parish. On this rendition vocalist Leslie Smith delivers with his timbre an authentic feeling.
Drummer Billy Cobham wrote Red Baron for his solo debut album Spectrum in 1973. A milestone in the fusion jazz genre it surely deserves Garfield's revisit featuring an all star band with Randy Brecker (trumpet, flugelhorn), Brian Auger (organ), Oz Noy & James Harrah (guitars), Leland Sklar (bass) and more.
The visits to the Saturday Mass of Operation Breadbasket inspired Joe Zawinul to write Country Preacher, which is explicitly dedicated to Jesse Jackson. From this developed finally the idea for the album of the same name by the Cannonball Adderley Quintet in 1969. Mike Finnigan excels on organ and Eric Marienthal on sax on this perfectly arranged interpretation.
Prophecy is a composition that David Garfield developed quite melody consciously, but also with the impetus to create as much space as possible for expansive solos. David is not the only one to grab his keys. Vinnie Colaiuta sets stimulating accents on his drum set. The recognizable Arabic structure in rhythm and melody structure intensifies towards the end of the piece before it rises in the final chord.
My Favorite Things is a show tune from the 1959 Rodgers and Hammerstein musical The Sound of Music. In the same named 1965 musical drama film the main actor and singer was Julie Andrews. Garfield mingles in his orchestral and heavily instrumented version genially elements of musical, jazz and Latin to an inspiring and lasting musical experience.
Final tune on this album is an abbreviated version of Song for My Father. Alternate versions of Red Baron and Harvest Time are available as download. According to reports from well-informed sources Garfield expects this project to be expanded into a trilogy with the album Jamming Outside the Box and the upcoming album Vox Outside the Box. If Garfield's creative power allows it, Outside The Box could even become an ongoing series. Garfield has already hinted that on Facebook.
David Garfield's Jazz Outside The Box is without no doubt worthy of a Grammy Award. Musical performance, artistic expressiveness, sophisticated arrangements down to the last detail, the overall stylistic concept, a superior grasp of the intricacies of melody, to summarize in short a reference project of contemporary music.




Biography

Website


Buy the album in all stores

Album Information

Title: Jazz Outside The Box
Artist: David Garfield
Year: 2018
Genre: Jazz
Label: Creatchy Records


Tracks:

1 Fragile (feat. Michael McDonald, Bruce Hamada & Diego Figueiredo) 5:40
2 Harvest Time (feat. Eric Marienthal & Airto Moreira) [Acoustic] 5:51
3 In a Sentimental Mood (feat. Poncho Sanchez & Larry Klimas) 5:53
4 Roxanne (feat. Robbie Wyckoff & Joe Porcaro) 4:25
5 Song for My Father (feat. John Densmore, Denny Dias & Randy Brecker) [Full-Length] 7:13
6 Rainbow Seeker (feat. Chuck Loeb & Steve Jordan) [Acoustic] 5:47
7 Stolen Moments (feat. Tom Scott & Joe Porcaro) 4:55
8 Voodoo Gumbo/Citizen Coryell (feat. Larry Coryell & Airto Moreira) 2:24
9 East Lou Brew (feat. Bennie Maupin, Wallace Roney & Larry Coryell) 5:46
10 Sophisticated Lady (feat. Poncho Sanchez, Leslie Smith & Pete Christlieb)6:16
11 Red Baron (feat. Randy Brecker & Brian Auger) 4:08
12 Country Preacher (feat. Eric Marienthal & Mike Finnigan) 4:59
13 Prophecy (feat. Michael Landau & Vinnie Colaiuta) 4:33
14 My Favorite Things (feat. Robert Greenidge & Terry Trotter) 5:33
15 Song for My Father (feat. John Densmore, Denny Dias & Randy Brecker) [Radio Version] 4:41
16 Red Baron (feat. Oz Noy & James Harrah) [Alternate Version] 4:07
17 Harvest Time (feat. Eric Marienthal & Airto Moreira) [Extended Version] 6:52