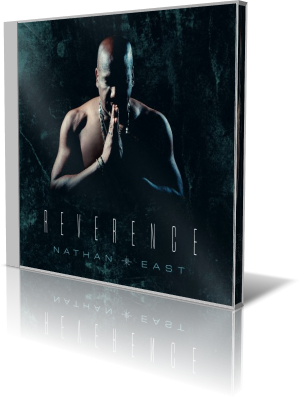 A musician's musician, platinum awarded bassist Nathan East has performed with Barry White, Eric Clapton, George Harrison, Michael Jackson, Phil Collins, Whitney Houston, Beyoncé, Barbra Streisand and Stevie Wonder. Just the most known stars of music entertainment are mentioned.
The smooth jazz genre loves his activity as a founding member of the super group Fourplay. He started his solo career with his self-titled debut album in 2014. Reverence is his sophomore project released this year on Yamaha Entertainment Group.
East invited on his new album such top players like Eric Clapton, Phil Collins, Philip Bailey and Yolanda Adams to name a few. The voice of Earth, Wind and Fire Philip Bailey gives Love's Holiday an unmistakable and exciting profile. Originally the song was composed by late Maurice White for EWF's Grammy awarded album All 'N All (1977). East brings on his rendition the glamour back to shine.
East takes on Lifecycle the bass to the front line well supported by horns, strings and his own singing along. The style is closely based on EWF's artwork. Elevenate is an inspirational tune influenced by the early creative period of Pat Metheny and East's work with Fourplay, where he often took over the vocal parts.
The cover of Serpentine Fire was originally recorded in 1991 with East's brother Marcel, Eric Clapton on guitar and Phil Collins on drums. Moogie, East's longtime engineer discovered the tapes in Patti Austin's basement 25 years later. After digital remastering singer Philip Bailey, bassist Verdine White and percussionist Ralph Johnson give effect, expression and authenticity to this rendition.
Feels Like Home features Gospel legend Yolanda Adams in a soul soaring Gospel groove. Higher Ground is a funk song written by Stevie Wonder which first appeared on his 1973 album Innervisions. Nathan's interpretation cites other songs of Stevie and invites Kirk Whalum for a stunning solo.
The Mood I'm In is featuring Canadian jazz singer Nikki Yanofsky in a jazzy Big Band style with a horn arrangement by Tom Scott and an orchestral arrangement by Lendell Black. This is for all lovers of the good old swing. Over the Rainbow presents Nathan's son Noah East on piano in an intimate set with a strings support by the Nashville Orchestra.
The contemporary jazz piece Shadow lives by Chick Corea's gorgeous Voyager mini-moog appearance on this song. Pasan serves with a classical approach, which was originally recorded by the Argentinian Aca Seca Trio, and is now covered by Nathan with Hubert Laws on flute and the late Rick Lawson on drums. Nathan never ceases to amaze with his sonorous fretless bass.
Why Not This Sunday by Howard McCrary has that certain EWF feeling and aptly fits into the overall concept of Nathan's album. The song features American Idol winner Ruben Studdard. Nathan compares his phrasing with late song legend Al Jarreau and he is quite right.
Nathan wrote Until We Meet Again just after hearing the news of the great Toots Thieleman's passing. A very emotional duet between bass and guitar. On the American version of the album is the bonus track True Love featuring singer Kenya Hathaway embedded in an orchestral arrangement.
For Nathan there are only two genres of music and the one of it is good music. So Nathan conceived Reverence as a showpiece of diversity with R&B based tunes, jazz, funk and swinging tracks with the impetus to present the best, he can create. Nathan East leads good music to another dimension of organic bliss.






Website


Buy the album in all stores

Album Information

Title: Reverence
Artist: Nathan East
Year: 2017
Genre: Smooth Jazz
Label: Yamaha Entertainment Group

Tracks:

1 Love's Holiday (feat. Philip Bailey) 6:01
2 Lifecycle 5:54
3 Elevenate 5:25
4 Serpentine Fire (feat. Philip Bailey, Verdine White & Ralph Johnson) 5:13
5 Feels Like Home (feat. Yolanda Adams) 6:14
6 Higher Ground (feat. Kirk Whalum) 5:06
7 The Mood I'm In (feat. Nikki Yanofsky) 4:21
8 Over the Rainbow (feat. Noah East) 3:11
9 Shadow (feat. Chick Corea) 5:45
10 Pasan 3:34
11 Why Not This Sunday (feat. Ruben Studdard) 5:44
12 Until We Meet Again 1:25
13 True Love (feat. Kenya Hathaway) 4:18