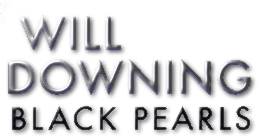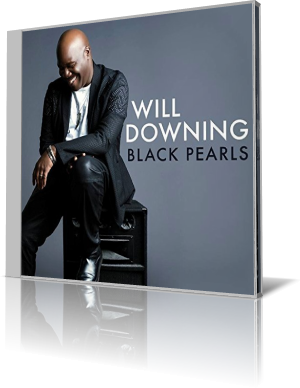 Soul and R&B legend Will Downing can look back on 19 albums and 28 years of recording. During his severe life period, while he was suffering under Polymyositis, he learned to appreciate his life. Since 2009 after complete recovery he released several further albums to satisfy his fan community.

Black Pearls (2016) is a new interpretation of chart-topping hits of female voices of the R&B genre. The immaculate sound is produced by the musicians Mike Logan II (drums), Dwayne "Smitty" Smith, Al Turner, Kenny Davis, Gerald Veasley and Melvin Davis (bass), Randy Bowland (guitar), Pablo Batista (percussion), Mike Logan Sr. (keyboards), Najee (sax), Kirk Whalum (flute), and many more.

Everything I Miss At Home opens the bouquet. The song was originally created by the famous Jimmy Jam/Terry Lewis team and released by Cherelle in 1988. Downing shows in which direction his voice is heading.

The Emotions are best know by their collaboration with EWF on Boogie Wonderland. One of their own hits was Don't Ask My Neighbors from their Platinum album Rejoice (1977) produced by the late Maurice White. Downing's rendition offers noblesse with an ebullient vocal sensibility.

Your Smile by American singing duo René & Angela was from their album, Street Called Desire (1986). By the way my favorite from this album is Save Your Love (Or #1). Will is singing very truthful to the original. Oleta Adams had with Get Here by Brenda Russell a huge hit in the 90's. The deeply moving version on this album will certainly gain more listeners for this wonderful melody.

Street Life by the Crusaders featuring Randy Crawford (1979) is a song enduring the centuries. This extended adaptation is mesmerizing with a gorgeous instrumentation and Will Downing's enchanting vocals. Everlasting Love was first released by Rufus featuring Chaka Khan in 1977. Downing has the song under divine control.

Black Butterfly is most famously recorded by American singer-songwriter Deniece Williams (1984) on her album Let's Hear it for the Boy. Downing gives the beauty of the song a new level. Nights over Egypt was written by Dexter Gilman Wansel for the Jones Girls in 1981. I don't know, if I should admire more the outstanding arrangement or Will's soul searing vocals.

Meet Me On The Moon was released by soul singer Phyllis Hyman on her album Prime of My Life (1991). Certainly the best template for Downing's artistic and emotional voice. Don't Let It Go To Your Head released by Jean Carne in 1978 was written by the famous duo Kenneth Gamble and Leon Huff. Downing expands his blistering talent as part of the superb production.

Black Pearls is a treasure house displaying the full spectrum of what makes female R&B so attractive. With Will Downing as musical messenger this glowing combination of vocal grandeur and pristine instrumentation is as precious as a loving, peaceful heart.






Buy the album in all stores

Album Information

Title: Black Pearls
Artist: Will Downing
Year: 2016
Length: 0:51:22
Genre: General R&B
Label: Shanachie Entertainment


Tracks:
01 Everything I Miss At Home [3:57]
02 Don't Ask My Neighbors [4:32]
03 Your Smile [5:01]
04 Get Here [4:39]
05 Street Life [6:02]
06 Everlasting Love [4:35]
07 Black Butterly [5:10]
08 Nights Over Egypt [4:52]
09 Meet Me On The Moon [7:11]
10 Don't Let It Go To Your Head [5:22]