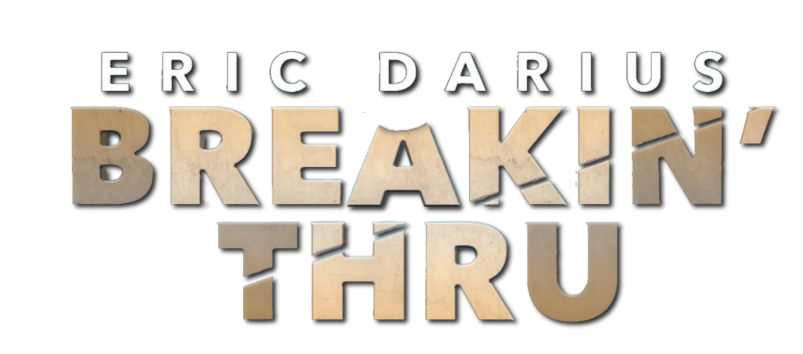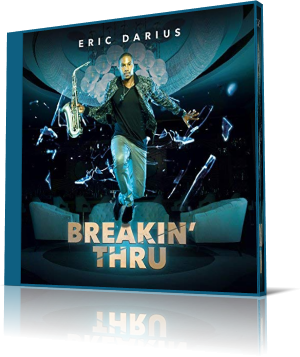 Saxophonist Eric Darius is a man of action. Hardly any other musician in the smooth jazz genre has played his way into the front row as fast as he has. His activity is also reflected in his numerous releases.
Cruisin (2000), Night On The Town (2004), Just Getting Started (2006), Going All Out (2008), On A Mission (2010), and Retro Forward (2014) are his milestones. Like many other artists, he took over the reins after his record contracts expired and founded his own label SagiDarius Music.
He is well aware of the considerable additional work and responsibility. Nevertheless, he perceives his step as a liberating blow. Appropriately his new album is called Breakin' Thru (2018).
The second single of Eric's new album is Dare 2 Dream, released in 2018. It is the story of how everything one dreams of miraculously joins together and turns into good things. At the same time it is Eric's confession to break through the walls of the escapements and take the big leap.
Fired Up floods the album with a funky attitude featuring Rodney Jones Jr. on bass and Andre Troutman on talk box giving this tune their special flavor. On Believe Me Eric makes ample use of his crossover skills by combining elements of smooth jazz with R&B. With Forever Always featuring R&B superstar Major he has the charts in full target.
With "running man" Ollie Gabriel Eric has a second hot iron in the fire. He and Eric deliver on Work an exciting Bruno Mars inspired tune. If you need a main theme for your wedding ceremony, L.O.V.E. is your first choice. Brian Culbertson provides the emotional accompaniment at the piano.
If however the modern hip approach is right up your alley, then Flippin' the Script is your solid alternative. Trazz tends to a trendy hip hop piece. With a hoarse, more aggressive sound, Eric gives the piece a more specific note.
Siempre is a Spanish infused party burner, who is best suited for the easy-going dance in a beach bar. Breakin' Thru unmistakably shows Eric's assertiveness. With his emotional talent to change phrasings and dynamics on the fly in a combination of lead sax and background arrangement makes him to one of the top five saxophonists.
Eric Darius' vitality is the crucial factor that elevates his album Breakin' Thru slightly ahead of most smooth jazz saxophonists. If you didn't know Eric Darius yet, this album will make you a convinced fan.





Buy the album in all stores

Album Information

Title: Breakin' Thru
Artist: Eric Darius
Year: 2018
Genre: Smooth Jazz
Label: SagiDarius Music

1 Dare 2 Dream 3:57
2 Fired Up (feat. Rodney Jones Jr & Andre Troutman) 4:30
3 Believe Me 4:03
4 Forever Always (feat. Major) 3:19
5 Work (feat. Ollie Gabriel) 3:47
6 L.O.V.E. (feat. Brian Culbertson) 5:28
7 Flippin' the Script 4:53
8 Trazz 3:59
9 Siempre 3:48
10 Breakin' Thru 4:30



Further reviews:

On A Mission

Retro Forward