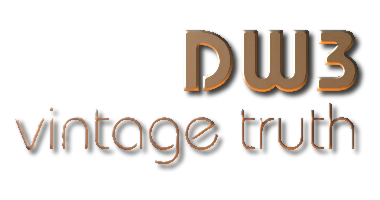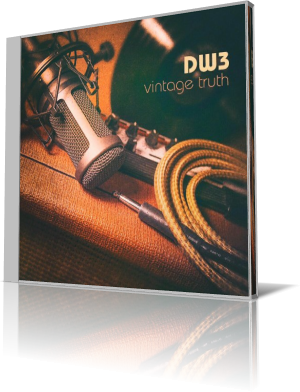 Core members of jazz powerhouse DW3 are Eric and Billy Mondragon and Damon Reel. They are regularly performing in the Los Angeles area, especially in Seal Beach's Spaghettini. But also already graced several festivals and cruises.
Dw3 Live @ Spaghettinis was their first album in 2006, followed by Life, Love & Music (2008), On the Floor (2013) and Vintage Truth (2015). They describe themselves as a R&B Jazz and Latin Soul band. They are nevertheless welcomed with open arms by the smooth jazz community.
Technically perfect they play skillfully their musical strength, incredible vocal harmonies. With a variety of known guest stars is the new album current coronation of their career. It is noteworthy that their own songs from the level catch up easily with the covers. A further great advantage of this album is the playing of late drummer Ricky Lawson, the best alternative to a drum machine.
Let The Music stands in the tradition of soul music in the style of James Ingram, Will Downing or Marvin Gaye. The band brings harmony to the point. Brian Culbertson is their companion on the piano and serves a brilliant instrumental addition. The original Tribute (Right On) of the Pasadenas paid homage to soul luminaries such as Diana Ross & the Supremes and Aretha Franklin. The remake of DW3 ensures maximum stylistic identity. This include the use of original horns instead of samples.
DW3 presents The Eagles' I Can't Tell You Why in a soulful dress. The smooth guitar with a slight Wah­Wah effect is aptly added by producer and guitarist Paul Brown. The bilingual recorded piece Hold Me is enhanced by Greg Adams' horn arrangement and trumpet. Dance With Me brings something boy group air into the game. One can even here a big part of alienated vocals, auto tune or vocoder as stylistic feature.
Stevie Wonder's Overjoyed is well interpreted even with an image of Stevie's timbre. With The Mamas & the Papas hit song California Dreamin' especially the elder will feel at home. At the end of the song the group delivers some Spanish flair to embrace the Latin population.
With When You Cry the band opens the romantic section featuring the silky sax of Dave Koz. On She Keeps Running the band use onomatopoeia of the word running as a form of musical expression. Square One dives into the hip hop area. One of the great idols of the band is the late Luther Vandross. So Amazing is their tribute to this great singer.
DW3 has reached with Vintage Truth a stage of professional musicianship, they should use as a benchmark for their upcoming albums.




Biography
Album Information꞉
"Let The Music" (featuring Brian Culbertson)

Tribute (Right On)"

"I Can't Tell You Why"

"Hold Me" (featuring Greg Adams)

"Dance With Me"

"Overjoyed"

"California Dreamin'"

"When You Cry" (featuring Dave Koz)

"She Keeps Running"

"Square One"

"So Amazing"

"At The Club" (featuring Elan Trotman)