Jamie Craig – Illumination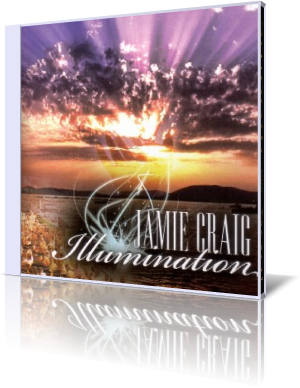 According to his biography keyboardist and composer Jamie Craig is influenced by the progressive-rock music of the Seventies. As his idols he cites Jean-Luc Ponty, Ian Anderson, Stanley Clarke, John Lord, Rick Wakeman, Keith Emerson and more. After listening to his albums The Lost Dream (2007) and Illumination (2009) these influences are hard to find.

Illumination is without any doubt meditational New Age music. Craig composed, arranged and performed all tracks of his new album. On the first track Lost & Found he exposes the violin as lead instrument carrying the melody through ups and downs of the spacious sound scape.

Although Midtown Saturday Night is somehow bass driven the sound fades in the valley of his keyboards. The tonal sequences don't follow a melodious path but stay always airy and diffuse.

Mirage reminds me of German New Age groups like Software, Tangerine Dream, Frank Fischer or Quiet Force. A declination of tone sequences through filters and phasers. The title theme is divided in two parts, both are good music for relaxation especially during a transcendental meditation.

To Nola With Love is dedicated to the people of New Orleans for everything they went through with hurricane Katrina. Is that the silence after the storm?

This album is without a shadow of a doubt for lovers of New Age and Ambient music. Those, who are searching jazz rock or smooth jazz, should pass it.




Album Information

Title: Illumination
Artist: Jamie Craig
Year: 2009
Length: 0:54:21
Genre: General New Age
Label: Craig Sound Productions

Tracks:

01 Lost & Found [4:51]
02 Midtown Saturday Night [4:07]
03 Mirage [5:02]
04 Illumination I [4:28]
05 Illumination II [4:05]
06 To Nola With Love [4:47]
07 Reflections [4:21]
08 San Juan [4:21]
09 Voyager IX [4:31]
10 H20Zone [5:00]
11 Guardian Angel [4:27]
12 Sealed Fate [4:22]