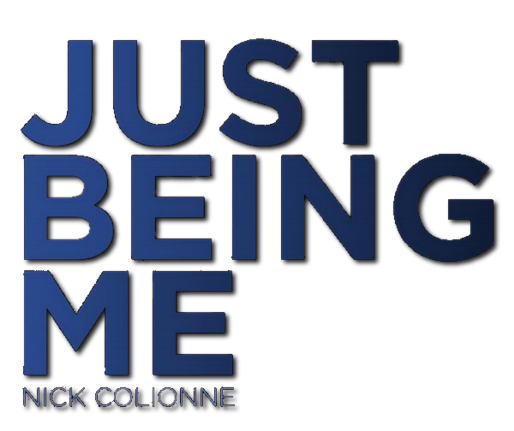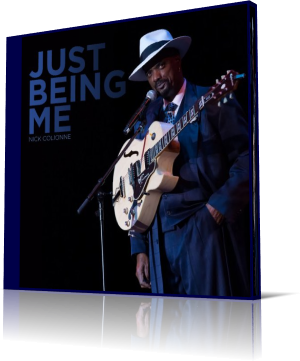 If the term entertainer had not yet been invented, then it would have to be created for the guitarist Nick Colionne. The best dressed musician under God's sun is like a natural event onstage.
His new album Just Being Me is just released in April, 2018, on Trippin 'N' Rhythm Records. Nick has written two songs, producers and keyboardists Chris "Big Dog" Davis and James Lloyd the other songs. The album also contains a song written by Holland, Dozier and Holland.
Further supporting musicians are John Blasucci (keyboards & programming), Garret Body (bass), Tom Hipskind (drums) and Buff (Tony) Burnette (vocals). Just Being Me is the self-confident answer that guitarist Nick Colionne gives us. With overflowing power he spreads the statement of everything will be fine.
How Sweet It is (To Be Loved by You) was Marvin Gaye's first major hit in 1965. Colionne completes his interpretation with great nonchalance. The finesses come at the end with the fade out. With Is This Love That I'm Feeling? James Lloyd sets Colionne a first hit song in the portfolio. James's ability as a composer exceedes his outstanding talent as a keyboardist.
Be Urself embraces with great routine Nick's musical heritage as melodic guitarist par excellence. Spend the Nite seamlessly ties in with the success story of Motown's music style. Nick performs Latin Lover with elegant soul and jazzy attitude. Don't reflect about the attribute Latin.
While the rhythm on Nite Train is not focused on creativity, Nick intertwines the melody with sophisticated improvisations. Still Connected might be a tribute to Carol Ray in loving memory. Emotions is the magic word converted into notes.
When two pros like Nick and James are performing together, then it can only get better. Go Nico Go is their battle cry. Back Down Evergreen, a Nick Colionne only piece, turns out to be a jazz infusion tune of high technical proficiency with a welcome melodious flavor.
Nick Colionne's Just Being Me presents Nick's true colors in spectacular notes. But who wants to experience the authentic Nick Colionne in all his facets, must go to one of his breathtaking shows.




Biography

Website


Buy the album in all stores

Album Information

Title: Just Being Me
Artist: Nick Colionne
Year: 2018
Genre: Smooth Jazz
Label: Trippin N Rhythm


Tracks:

1 Just Being Me 3:54
2 How Sweet It is (To Be Loved by You) 3:38
3 Is This Love That I'm Feeling? 4:47
4 Be Urself 4:10
5 Spend the Nite 3:46
6 Latin Lover 4:24
7 Nite Train 3:47
8 Still Connected (feat. James Lloyd) 4:45
9 Go Nico Go 4:49
10 Spend the Night (Extended Vocals) 3:45
11 Back Down Evergreen 5:07




Further Reviews:

Just Come On In

Keepin' It Cool

No Limits

Feel The Heat

Influences


The Journey