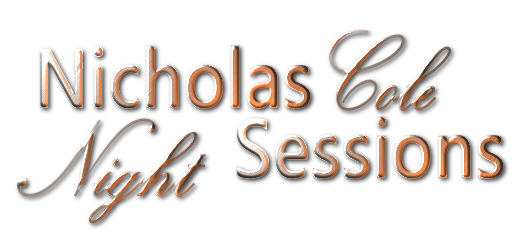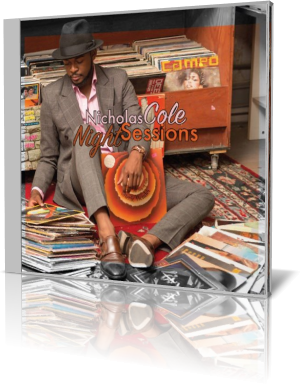 Keyboardist Nicholas Cole has surprised the smooth jazz community with his solo albums A Journey of One (2010) and Endless Possibilities (2012).
Meanwhile this wunderkind can be found on albums of well-known musicians such as Brian Simpson (Just What You Need), Steve Cole (Pulse), Julian Vaughn (Breakthrough, Limitless), Lebron (Shades), Elisabeth Mis (Breakaway), Lin Rountree (Serendipitous, Soulfunky), Jeff Kashiwa (Let It Ride) or Marcus Anderson (Style Meets Substance).
While his reputation as a studio musician is already phenomenal, the insiders are waiting for the breakthrough as a live musician. His fame is likely to rise by his new album Night Sessions (2015). On the cover of the album Nicholas holds the album by Stevie Wonder Songs In The Key of Life in hand. But many combine Stevie with his super hit Superstition, the song that really put the Hohner Clavinet on the map in funk and soul music. This brings us to Nicolas' starter Mary Ann, on which he extensively plays this instrument and also keeps faithful to the rhythm.
Stomping beats propel Radiohead into a dynamic drive wheel well supported by Tyler Summers (tenor & baritone sax) and Phil Lassiter (trumpet) with staccato inserts. The Kickback is performed tautly with the piano in the lead. Alex Bugnon and Brian Culbertson were the inspiration here. Let's Take A Ride is a shining hypnotic groove with beatboxing as vocal percussion element. Brilliant!
So Good exposes terrific vocal talent Anthony Saunders, a musical force from Kansas City. The ballad My Love offers the instrumental alternative featuring the magic of Nicholas Cole on piano, Julian Vaughn on lead bass and Marcus Anderson on EWI. The observant reader has noticed that many of the guest musicians thank Nicholas Cole with their contribution for his performance on their own albums. On Date Night it's saxophonist and namesake Steve Cole who enjoys with a soulful treat of his tenor sax.
Raw and hefty comes Roar with an explosive synth bass and the Lassiter & Summers horn section. Kayta Matsuno delivers with his sanshin some Asian flair on Hide And Seek. The sanshin (three string) is an Okinawan musical instrument. In the Dark gives the final kick with minimal keys and striking drum programming. A collaboration of Cole and Matt Godina.
Nicholas Cole is currently touring with Lin Rountree and Lebron as Generation NeXt. A splendid view on the future of smooth jazz.




Biography

Website


Buy the album in all stores

Album Information

Title: Night Sessions
Artist: Nicholas Cole
Year: 2015
Length: 42:20
Genre: Smooth Jazz
Label: Trippin 'N' Rhythm

Tracks:

1 Mary Ann 0:04:08
2 Radiohead 0:03:40
3 The Kickback 0:03:46
4 Let's Take a Ride 0:04:49
5 So Good 0:04:16
6 My Love 0:04:58
7 Date Night 0:03:47
8 Roar 0:03:43
9 Hide and Seek 0:03:46
10 In the Dark 0:05:27



Further review: