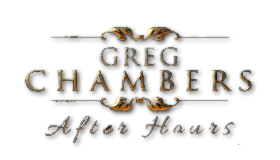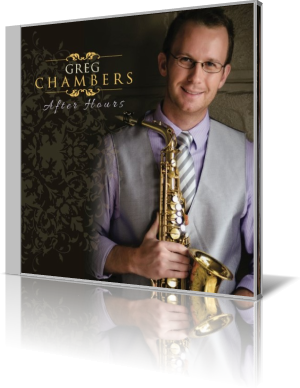 Saxophonist Greg Chambers develops his creative work in the San Francisco Bay area. With a strong will to reach the peak he released his debut album City Lights in 2006, his self-titled album followed in 2011. Both albums are available at CDBaby.
This year he offers an EP with seven songs, partly written by Greg himself. Beside his band Shahien Shahkar (bass), Paul Neal (guitar), Glenn Osur (keyboards) and Kevin Lewis (drums). He invited to this project Paul Brown on guitar, Jonathan Fritzen on piano, Ross Bolton, Louis Fasman, and saxophonist/producer Darren Rahn. When a musician invested so much in his project, he wants to know which side one's bread is buttered on.
The starting song In The Pocket presents Paul Brown at his best on his electric guitar. Greg accompanies the guitar with great enthusiasm on the saxophone. Swedish pianist Jonathan Fritzen has in the last two years made great strides in his awareness. A clever move to elect him as a sideman for the title song.
With Ryan Tapley's distorted guitar the piece On The Move gets a wonderful depth. The slow burner Your Place or Mine? shows Greg's elegance in different nuances. Groovin' High is a different matter. In the beginning, with strong jazz impact the character changes over the course. Louis Fasnacht on muted trumpet and flugelhorn leaves a lasting impression.
On Chelsea's Song Greg and Paul Brown vie to be the most romantic instrumental language. Human Nature was produced by Quincey Jones for Michael's mega-seller album Thriller (1982). Written by John Bettis and composed by Steve Porcaro of Toto, this song inspired a legion of musicians. Greg also manages a brilliant interpretation.
Greg Chambers' After Hours is a great album, which appetites for more.




Biography

Website


Buy the album in all stores

Album Information

Title: After Hours
Artist: Greg Chambers
Year: 2013
Length: 0:25:38
Genre: General Jazz
Label: n/a

Tracks:

01 In The Pocket Feat. Paul Brown [3:38]
02 After Hours Feat. Jonathan Fritzen [4:40]
03 On The Move [3:32]
04 Your Place Or Mine? [4:01]
05 Groovin' High [2:35]
06 Chelsea's Song Feat. Paul Brown [3:49]
07 Human Nature [3:22]