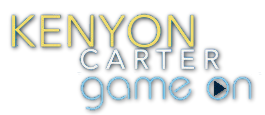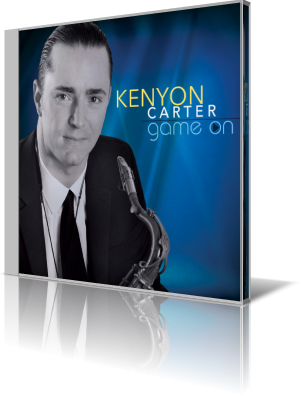 Saxophonist Kenyon Carter is influenced by Grover Washington Jr., Gerald Albright, Charlie Parker, John Coltrane and Cannonball Adderley. He released his debut album Right By My Side in 2011, followed by Songs for My Father (2014) and in August, 2015 by his third album Game On.
Kenyon is joined on his new project by Billy Wilkie (guitar), Tyrone Jackson (keyboards), Tim Aucoin (bass), John David (drums), Brent Whiten (trumpet) and Richard Sherrington (trombone).
The album begins with the title song quasi as evidence of perfect mastery on the instrument. With Chuck Loeb on guitar as accompaniment he attains a powerful, precise, faster, more varied and at the same time considerably more relaxed way of playing.
Just A Smile disseminates in an amiable casualness good mood. The feeling of Going Home is a popular motif in music. Carter captures the essence of warmth and homeliness. On Sea Of Abaco he caresses the ears with his blistering soprano sax.
Jammin' On Juniper is Kenyon's first single, a vivid dynamic tune, the great motivator for dancing, head-bobbing and other forms of participation. On Moving Forward Kenyon rules as speed king. Jazz professor Tyrone Jackson transmits the speed to the keys. Wine On Eight seeks the connoisseur with enjoying attitude.
With Lights Down Low Kenyon captures the moment, when calm returns and one reflects on the experiences of the day. Another point of rest offers the slow ballad In This Moment. With Here We Go Kenyon presses again the tube. Billy Wilkie heats the fire on guitar. Obviously a fan of rock music!
With Game On Kenyon Carter is on a good way to be recognized as serious sax player in the smooth jazz scene. It will be interesting, in what direction he is evolving on future releases.




Biography

Website


Buy the album in all stores

Album Information

Title: Game On
Artist: Kenyon Carter
Year: 2015
Length: 0:50:36
Genre: General Jazz
Label: Curvepoint Media


Tracks:
01 Game On (Featuring Chuck Loeb) [5:10]
02 Just A Smile [4:30]
03 Going Home [4:21]
04 Sea Of Abaco [4:17]
05 Jammin' On Juniper [4:28]
06 Moving Forward [4:23]
07 Wine On Eight [4:58]
08 Lights Down Low [4:29]
09 In This Moment [4:46]
10 Here We Go [4:51]
11 Game On (Featuring Chuck Loeb) [radio Edit] [4:24]