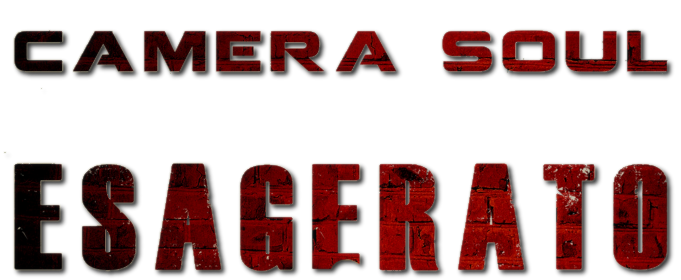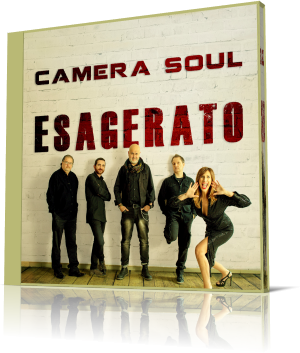 Italian brothers Piero and Pippo Lombardo founded in 2011 the group Camera Soul. This formation is specialized on jazz, funk and soul especially in the style of Earth, Wind & Fire, George Duke or Stevie Wonder. Their first album was Words Donít Speak (2011), followed by Not For Ordinary People (2013), Dress Code (2015), Connections (2017), and Existence (2019).

Their newest project is Esagerato (2021). The title means in Italian "exaggerated". The new album is created by Pippo Lombardo (music, keyboards and arrangements), Piero Lombardo (music and lyrics), Maria Enrica Lotesoriere (lyrics, voice and choirs), Alex Milella (guitars), Beppe Sequestro (bass), Fabio Delle Foglia (drums), Piero Dotti and Elio Arcieri (background vocals), Leo Gadaleta (strings and string arrangements), Daniele Scannapieco (tenor sax). The brass session consists of Alberto Di Leone (trumpet), Gianni Binetti (alto sax), Bruno Tassone (tenor sax) and Antonio Fallacara (trombone). The lyrics of Dancing in the dark are by Kathryn Ballard Shut.

Opener of the album is the title song. A piece in which the group shows everything it has in it. A stirring melody, virtuoso mastery of the instruments and a voice that makes you sit up and take notice.

If Only... a Magic Hatter has the feel of a musical composed by David Foster for EWF. Accompaniment by strings, a lovely voice and then still obviously intended similarity to well-known melodies of this legendary group.

Figure It Out sounds like a mixture of Shakatak and Incognito. The chorus-like vocals, the strong brass support and finally the jazzy part with an improvising saxophone make it clear that there is a new player on the music market.

Precious Things is a track fueled in particular by the staccato chords of guitarist Alex Milella. Somehow his style reminds me of

Tito Jackson, the guitarist of the Jackson 5.

Shades Of Winter takes us backin time, in particular the 50's. Maria Enrica Lotesoriere, the singer of the group, is able to develop with her highly sensitive voice the timbre that distinguished the jazzy songs of this period.

Nice People I Met has that the percussive open-mindedness that encourages dancing, drumming, simply joining in. Just those moments that are so conducive to all contacts, especially to the fans.

The lyrics and presentation of We'll Rise Again are assertive and inspiring, exactly fitting to the song's purpose. Dancing In The Dark is probably the song I associate most with song material by the group Shakatak. The tune is strongly geared to the lyrics of the track.

Sometimes Together has that elevated quality that makes a classic soul song. Lotesoriere's sublime vocals are underlined by a rich strings orchestra and a soulful guitar. The song could be inspired by "If You Don't Know Me by Now", a song written by Kenny Gamble and Leon Huff and recorded by the Philadelphia soul musical group Harold Melvin & the Blue Notes.

What's Happened Mr. Sunak is a critical song, which is to be understood as a reply. Mr. Sunak is the British minister who suggested that all artists find another job during the pandemic. An attitude that Camera Soul understandably does not follow.

Final tune of the album is In The Mood For Love, a ballad about a woman in search for a new love with a nice Caribbean flair.

Camera Soul's Esagerato is an album that has grown with the skills of its musicians. Not streamlined but with many facets and styles the band shows its universality.




Buy the album in all stores

Album Information

Title: Esagerato
Artist: Camera Soul
Year: 2021
Length: 45:50
Genre: Soul
Label: Azzurra Music


Tracks:
1) Esagerato (3:30)
2) If Only... a Magic Hatter (4:38)
3) Figure It Out (3:31)
4) Precious Things (4:03)
5) Shadows of Winter (3:38)
6) Nice People I Met (4:36)
7) We ll Rise Again (3:51)
8) Dancing in the Dark (3:40)
9) Sometimes Together (4:48)
10) What's Happened Mr. Sunak (5:23)
11) In the Mood for Love (4:11)