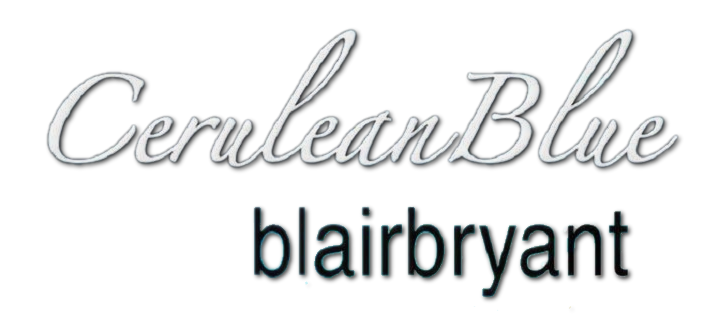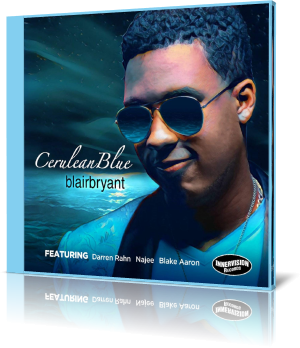 Kansas City Missouri born bassist Blair Bryant is associated with professional colleagues like Stanley Clarke, Wayman Tisdale or Marcus Miller. A role that Blair would like to grow into and for which he has all the prerequisites.
Although young in years, Blair can already point to a considerable number of releases. He had his breakthrough in 2015 with the debut album New Colours followed by his first Innervision release Gold in 2016 and his second Cerulean Blue in 2018.
On his new album he performs lead bass, guitar bass, piano, keyboards, drums. He is joined by Darren Rahn, Greg Vail, David Davis, Donald Hayes, Ernest Melton (sax), Najee (flute), Zachary Morrow (drums), Derek Greenwood (guitar), Paula Sanders, Nicole Williamson, Alisa Bryant (vocals), Christian Swan (piano), Blake Aaron (guitar), and Preston Smith (trumpet, flugelhorn).
The album takes a brilliant start with Sun Chaser, on which Blair plays the bass in two ways. As a basis he lays a deep bass rhythm, on which he plays the lead bass, which sounds like Wayman Tisdale's piccolo bass. He is sharing the main theme with Darren Rahn, who performs the sax.
Sun Chaser is by the way the name of a luxury motor yacht of 43 meters. On the subject of ships, Bryant also remains with his second title, Catamaran, a multi-hulled watercraft featuring two parallel hulls of equal size. Like this gliding ship the melody floats by. A romantic journey with Greg Vail on sax.
On the third song Bryant takes on the Japanese tragedy Fukushima. Fukushima Tears sees Najee on flute as Bryant's companion. With Indigo Hour Bryant picks up another color. In the jazz genre is the color blue very popular and Indigo is a certain kind of blue. Bryant loves this blue moment with a smooth touch.
Smooth Sailing Tonight was originally written by Angela Winbush and first released on the album by The Isley Brothers Smooth Sailin' (1987). Kansas city based vocalist Paula Saunders can easily compete with The Isley Brothers showcasing a charming timbre of the highest level.
On Squid Blair excels on the bass as well as on the keyboard in a syncopated groove with a virtuosic curve of sonic acceleration. Like an unrestrained force of nature, Bryant rages out on the bass making Hurricane to an apt title. Be it on the keyboard or on the bass virtuosity has a new face and Donald Hayes has a hard time switching it on with this virtuoso.
Love You Forever is a somewhat more relaxed performance. Songstress Nicole Williamson gives the song a mellow touch. Label mate Blake Aaron is the featured musician on Morning Prayer. Blake and Blair are building beautiful harmonies. Cerulean Blue is a pigment which was discovered in 1789. Blair develops around this color his very own swinging playing style.
Dolphin was composed by saxophonist Ernest Melton who, despite all his harmonies, brings in a lot of jazz. Two years ago I was full of praise for Preston Smith's album On The Surface. Sapphire Rain gives the listener again the opportunity to meet this fantastic trumpeter and flugelhorn player.
Blair Bryant's goes with his third project Cerulean Blue his own unique way. Diversity is the cornerstone and he reaches this goal by inviting a large ensemble of experienced musicians. Thus he allows different influences and directions and builds his own network at the same time.




Buy the album in all stores

Album Information

Title: Cerulean Blue
Artist: Blair Bryant
Year: 2018
Genre: Smooth Jazz
Label: Innervision Records

1 Sun Chaser (feat. Darren Rahn) 4:07
2 Catamaran 4:52
3 Fukushima Tears (feat. Najee) 5:35
4 Indigo Hour 5:04
5 Smooth Sailing Tonight 4:18
6 Squid 5:06
7 Hurricane (feat. Donald Hayes) 5:17
8 Love You Forever 4:44
9 Morning Prayer (feat. Blake Aaron) 4:57
10 Cerulean Blue (For Ebj) 4:48
11 Dolphin Suite (feat. Ernest Melton) 3:08
12 Sapphire Rain (feat. Preston Smith) 4:54
13 Fukushima Tears (Radio Edit) [feat. Najee] 4:16