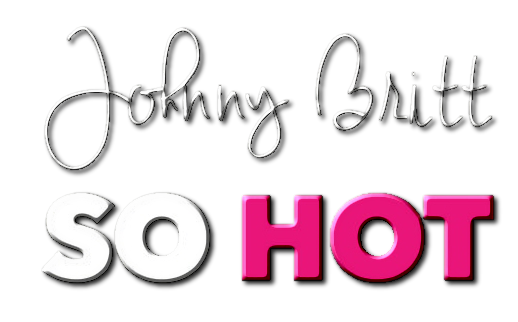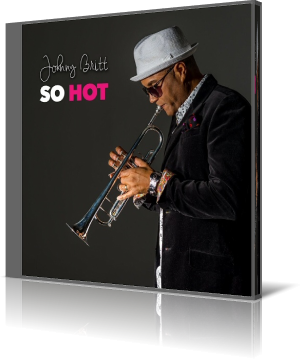 Most people won't be familiar with trumpeter Johnny Britt. This can be explained by the fact that he has not yet had his field of activity as solo artist in smooth jazz. Although his musical career is more than spectacular.
He was musical director of The Temptations, and composed for the Commodores, Three Dog Night, Marion Meadows, Boney James, Kevin Toney, Wyclef Jean, Paul Brown, Peabo Bryson and many more. He recorded and performed with Nils, Willie Bradley, Noel Pointer, Chuck Mangione, Elton John, Michael Bolton, Luther Vandross, Everette Harp, The Winans, Thom Rotella, Norman Connors, Rick Braun, Rayford Griffin, Michael Ward, just to name a few.
The bottom line is that Johnny Britt is a musical heavyweight. For the first time ever he recorded a smooth jazz album with the aptly title So Hot (2018). The album presents Johnny on eight tracks as trumpet player and on four as vocalist. Johnny Britt plays all keyboards, programing, editing, bass, trumpets, flugelhorns, and vocals. Featured artists are Paul Brown, Najee, Josh Britt, Kashan and Nils. Further musicians are Bobby English and Louis Taylor (sax), Marcus Williams (drums), Sean J Lawson (percussion).
The starting title song So Hot shines with a finely elaborated horn arrangement that harmoniously follows Johnny's stirring solo performance on the trumpet. Hot Fun In the Summer has that special inimitable atmosphere you perhaps knows by songs like Roy Ayers' Everybody Loves The Sunshine.
Interstate 10 (I-10) is the southernmost cross-country Interstate Highway in the American Interstate Highway System stretching from the Pacific Ocean at Pacific Coast Highway in Santa Monica, California, to Jacksonville, Florida. Highway 10 is Johnny's mind blasting hymn about this stunning route with countless sights.
Heaven Sent unites Johnny Britt with his son Josh Britt, who performs together with his father trumpet. The liner notes don't reveal who plays which parts, but the whole tune offers an excellent sonic experience. Loves Is Amazing features singer Kashan in an R&B styled groove of superb superiority.
The song Loving You by Minnie Riperton from her album Perfect Angel (1974) will be remembered by many from a special aspect. It's Minnie's whistle voice technique that only very few top singers can master with that perfection. Johnny sings the interpretation with the emotionality of an proficient singer.
The moody Night Time Rain presents Johnny in the fascinating double role as trumpet player and singer sensitively accompanied by Nils. Let's Make a Toast is a fine invitation to a luxury musical dinner. Take Your Time solves the problem of creating a gripping melody with the necessary slowness.
It Is What It Is is the right title for a piece that nothing can improve. Johnny builds with Aretha a musical monument to the great Queen of Soul Aretha Franklin. Do What You Wanna Do is a minimalist approach to melodic composition, which nevertheless fully fulfills its purpose. It is precisely here that the true expressiveness of the blessed trumpeter Johnny Britt can be heard.
Johnny Britt's album So Hot is the pinnacle of quality smooth jazz. You get nothing better this year.




Buy the album in all stores

Album Information

Title: So Hot
Artist: Johnny Britt
Year: 2018
Genre: Smooth Jazz
Label: J-JAMS Records

1 So Hot (feat. Paul Brown) 3:52
2 Hot Fun In the Summer (feat. Najee) 4:22
3 Highway 10 4:19
4 Heaven Sent (Introducing Josh Britt) 4:12
5 Love Is Amazing 4:32
6 Loving You 4:34
7 Night Time Rain (feat. Nils) 3:56
8 Let's Make a Toast 4:31
9 Take Your Time 4:02
10 It Is What It Is 4:27
11 Aretha 4:20
12 Do What You Wanna Do 4:00