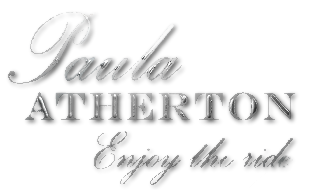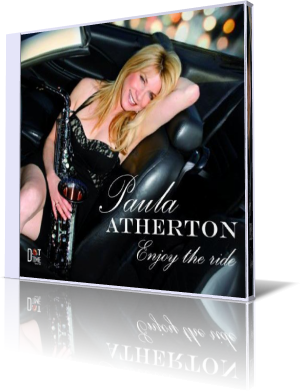 Female saxophone players are nothing unusual in the world of smooth jazz. Candy Dulfer, Jazzy J, Mindi Abair, Pamela Williams are probably the most known. Paula Atherton is another one, who deserves a broader attention.
Like many others, she counts jazz saxophonists such as Charlie "Bird" Parker, Lee Konitz, Cannonball Adderley, Phil Woods, Michael Brecker, David Sanborn and Bob Mintzer to her strongest influences.
However Paula preferred the smooth jazz style on her solo projects Let Me Inside Your Love (2001), Groove with Me (2009) and last year Enjoy The Ride. Especially the single Sassy Strut featuring guitarist Nick Colionne is currently on heavy rotation on many American radio stations.
The introducing tune Herbie is Atherton's personal tribute to the legend of the flute Herbie Mann. Inspired by his eternal hit Memphis Underground she wrote and performs this song presenting her prolific skills on flute.
With Can't Get You Out Of My Mind she focuses on the vocal aspect of her artistry. Her war female voice has that timbre, we show respect. On the funky Sassy Strut Atherton showcases her third talent as saxplayer. Nick Colionne adds some catchy guitar loops in the style of George Benson.
Let It Be is not a cover of the famous Beatles song, but another vocal composition by Atherton. Rice And Beans is not only a staple food, but serves delicious Latin flavored music. I Won't Give Up opens the stage for another fine vocal interpretation of this blessed singer. The song Catch Me (If You Can) shows Athertons saxophone art in different speeds.
Try It Again is a great ballade full of quiet significance. The vivid Turn It Up is a real party popper. The final song of this album is an instrumental version of Can't Get You Out Of My Mind, which leads us once again the compositional and playful ability of this artist before our eyes.
Paula Atherton's Enjoy The Ride has the makings for a successful development. Hopefully this talented musician will get more popularity.




Biography

Website


Buy the album in all stores

Album Information

Title: Enjoy The Ride
Artist: Paula Atherton
Year: 2012
Length: 0:44:44
Genre: Smooth Jazz
Label: Dot Time Records

Tracks:

01 Herbie [4:32]
02 Can't Get You Out Of My Mind [4:35]
03 Sassy Strut [4:07]
04 Let It Be [4:29]
05 Rice And Beans [4:43]
06 I Won't Give Up [4:53]
07 Catch Me [If You Can] [4:45]
08 Try It Again [3:47]
09 Turn It Up [4:20]
10 Can't Get You Out Of My Mind [Inst] [4:32]