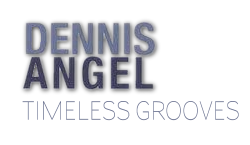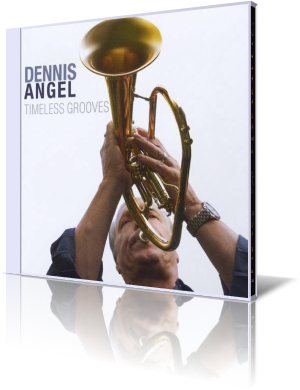 If one decides to choose between music and law for the latter, that speaks to his intelligence. Who however ingeniously combines both, that demonstrates a stroke of genius. Lawyer Dennis Angel is such a rare specimen.
Dennis Angel is a noted authority on United States and foreign copyright law as well as the highly specialized area of legal protection of literary titles. He is also the founder of The Dennis Angel Band with Dennis Angel on trumpet, Gottfried Stoger on sax and flute, David Shaich on bass, Joel Mofsenson on piano, Mike Campenni on drums, and DeForest Raphael on vocals.
For his first solo project Timeless Grooves he secured the support of the prolific producer and keyboardist Jason Miles. Jason recruited guitarists Romero Lubambo, Nick Moroch, Dean Brown and Will Bernard, bassist Amanda Ruzza, and drummer Briane Dunne. From Angel's band joined Gottfried Stoger on sax.
With Forever Funk Angel expresses his affinity for the funk. A tasteful piece with an impressive solo of sax player Stoger. The mid-tempo Vegas Vibe offers Angel an opportunity to show his skills on the trumpet. On the whole, the piece is teamwork. Very insightful he interprets the Beatles song Norwegian Wood with a successful mix of pop and swing.
The love to Brazil combines Jason Miles and Angel. Rio On My Mind is their tribute. Romero Lubambo's acoustic guitar makes a prick up their ears. A family project is A Song in Harmony that presents Angel's daughter as formidable singer. Directly from the smoky bars of the 30's could have come the relaxed When Love Is in the Air.
I Did All This features DeForest Raphael in a warm apotheosis representation of his country, but also disclosed critical backgrounds. On The Breeze Angel focuses on the sterling performance of his trumpet, while saxophonist Gottfried Stoger interferes with some improvisation.
The lovely Rebecca presents us a sensitive interpretation of the Presley song Can't Help Falling in Love. DeForest Raphael finishes the project with a swinging From Bebop to Hip Hop.
Although Angel's album tends to smooth jazz market, is his style to unadjusted for the mainstream. Individuality has its price.




Biography

Website


Buy the album

Album Information

Title: Timeless Grooves
Artist: Dennis Angel
Year: 2012
Length: 0:38:27
Genre: General Jazz
Label: Timeless Grooves Records


Tracks:
01 Forever Funk [3:59]
02 Vegas Vibe [4:25]
03 Norwegian Wood [4:20]
04 Rio On My Mind [3:57]
05 A Song in Harmony [3:47]
06 When Love Is in the Air [4:33]
07 I Did All This [3:12]
08 The Breeze [4:00]
09 Can't Help Falling in Love [3:03]
10 From Bebop to Hip Hop [3:11]