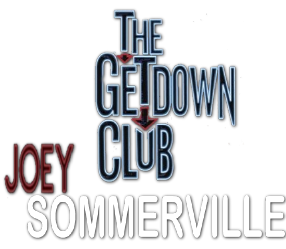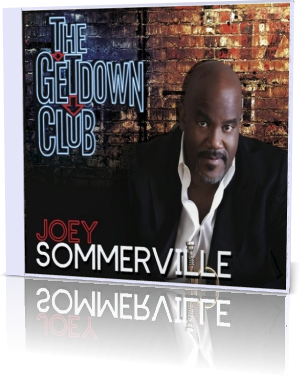 Joey Sommerville commands the stage with his imposing appearance and the clear sound of his trumpet. His motto: " If you aren't touching the listener's soul, then you aren't really playing music. Soul communication is the key."
He started his solo career with the debut album Ride To This (2002), a 14 song collection of cutting-edge, progressive instrumental R&B and smooth jazz. His sophomore album was Like You Mean It (2008), an iconic tour de force and not available anymore. Last year he showed up with his third project, the Getdown Club.
His new album shines with star musicians from the scene as Marion Meadows, Bob Baldwin, Eric Essix, Alex Lattimore, Najee, Jeff Lorber and Dwight Sills. Joey has written most of the tracks together with the featured artists.
On Make The Spot Hot Joey Sommerville offers everything, what makes music crispy and enthralling. Contemporary horns in the style we like since Tom Browne's Funkin' For Jamaica and Latrese Bush's overwhelming voice.
With Swag featuring Marion Meadows (sax) and Bob Baldwin (keys) he keeps us energized. Joey does not need to hide behind Herb Alpert. With Con Sabor he throws a pinch of Latin jazz mixed with Salsa picante in the ring. On And On is designed for the dance floor. Angel Grant lends her sexy vocals.
America's Got Talent singer, Xavier Lewis shines on Love In Stereo. A new Luther Vandross? The slow paced Solomon's Throne showcases Joey's jazzy handling of his trumpet. Perfectly timed and the mood in a nutshell. On I'm Home he chooses a smoky tuned muted trumpet in combination with a blithe flugelhorn. The easy going Latin tingued Just Let Go takes reminiscene of Herb's Tijuana Brass. A real jewel is soloist Alex Lattimore, who sings the Latin swing with verve. This time Najee is spellbinding on magic flute.
Flip It is a fine collaboration of Sommerville and Ryan Whitehead. The whole band performs very poignantly in good contemporary jazz tradition. Primitive Cool shows exellency in smooth jazz pairing Joey Sommerville and Jeff Lorber. Jeff is always a garant for top quality.
For all lovers of the trumpet sound is no way around on this album. Joey sets with The Getdown Club the reference for the new decade.





Album Information





Title: The Getdown Club
Artist: Joey Sommerville
Year: 2011
Length: 0:51:01
Genre: Smooth Jazz
Label: Jay Vox


Tracks:

01 Make The Spot Hot [4:36]
02 Swag [4:54]
03 Con Sabor [3:48]
04 On And On [6:36]
05 Love In Stereo [4:36]
06 Solomon's Throne [5:07]
07 I'm Home [5:43]
08 Just Let Go [4:48]
09 Flip It [4:48]
10 Primitive Cool [6:04]