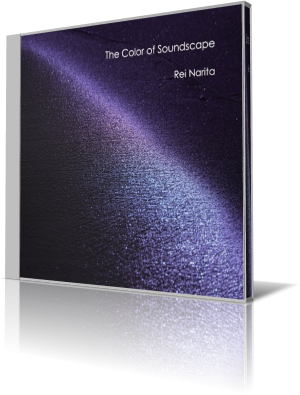 Recently I had the opportunity to introduce Japanese pianist and composer Rei Narita to the smooth jazz community. The Color of Soundscape II is his current album. Already in 2011 he delighted the world with his debut feature The Color of Soundscape. As the successor Rei composed, arranged, programmed, mixed and produced the complete album.
A Day at the Park is a cheerfully serene tonal description of a life moment which remains a positive memory. These mood swings with in subsequent piece of You Lift Me Up. This sparkling lightness in the treatment of the piano is the coincident feature. Shining Sunrise receives a coloring by the light Latin touch.
Indigo is a color that is traditionally regarded as a color on the visible spectrum, while Indigo Rain is a phenomena outside our normal perception sonically however detectable. The Wind in L.A brings in the casual rhythm. The music reminds me of the German formation Dancing Fantasy.
A Lake at Night describes musically the tranquility of a lake in still of the night, when a part of nature rests and bustle escapes. The title Tearful Face speaks rather for a melancholy content, but the music tells a different story. The pictorial idea of a drive is a popular motif of the Smooth Jazz genre. One Summer Drive however comes in more leisurely pace. Rei puts on this piece much emphasis on acoustic instruments.
On Engine Telegraph he creates with much violins and other orchestral effects a touching sentiment. Waiting So Many Days fosters in the New Age or Easy Listening area in the style of David Lanz based on the piano interpretations.
Rei Narita makes it easy to like his music. The Color of Soundscape offers a kaleidoscope of attractive melodies.





Album Information




Title: The Color of Soundscape
Artist: Rei Narita
Year: 2011
Length: 0:53:46
Genre: General Jazz
Label: Studio Luna Azul

Tracks:
01 A Day at the Park [5:25]
02 You Lift Me Up [4:44]
03 Shining Sunrise [5:45]
04 Indigo Rain [6:10]
05 The Wind in L.A. [6:18]
06 A Lake at Night [5:25]
07 Tearful Face [4:31]
08 One Summer Drive [4:28]
09 Engine Telegraph [5:39]
10 Waiting So Many Days [5:19]