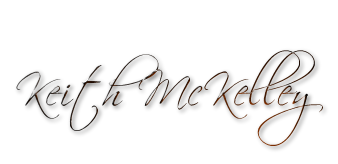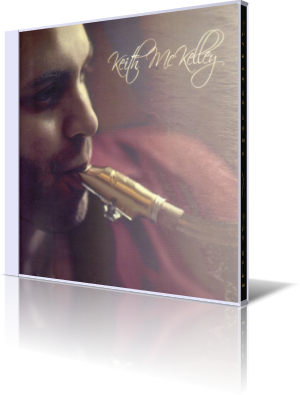 Inspired by musicians like David Sanborn, John Coltrane, and Kirk Whalum the young Keith McKelley chose the saxophone as his favorite instrument. He has worked with Micki Howard, Marcus Johnson and Bob James among many others.
In 2010 Keith released his self-titled debut album supported by musicians like Joe Mcbride, Steve Fowler, Eric Selner, Dan Wilson, Theron Brown & Jacob Wynn, Mark Gesiewski and Camille Garcia. Admittedly, a young saxophonist has to struggle despite the fact that many saxophonists are to find in the smooth jazz genre.
Of course you want to know Keith's recipe to get popular, least known. Needless to say it is helpful to invite already acknowledged musicians to the first production. That said the fast paced On The Run features Joe McBride, a longtime vocalist/keyboardist of the Heads Up label. Keith's virtuosity is so impressive that you get almost a hiccup. There comes Joe just in time on the Hammond B3 to serve a fast bridge. Both thumbs up!
Also the next song In My Room speaks for themselves. The enthralling rhythm accompanies an excellent saxophone presentation with courage for high notes. Tony Pulizzi on guitar gives the piece a powerful rock score.
With the gentle ballad Loved Me Keith provides for relaxation. Singer Steve Fowler showcases his gifted god-given voice and his great talent as keyboardist. You never know, if he will become the next Joe McBride or the next Stevie Wonder.
The unconsumed McKelley comes up with even more surprises like on Never Before, which has an incredible groove and a perfect arrangement. Keith partners on this track with singer Eric Selner. Both are longtime friends and performed together as sidemen. Selner performs in the band Catwalk Blue jazz or blues rock in the style of Rusted Root and The Dave Matthews Band.
I just thought, McKelley would be unencumbered by the influences of the smooth jazz scene. The Flamenco tinged Sunset informs me a different. His silky sax meets the Latin guitar sound of Dan Wilson. BeBe & CeCe Winans' Heaven I have long heard no more. Keith's rendition brings back smooth memories.
One expects a certain lightness in Zero Gravity. Far from it the piece goes with a slow rhythm a heavy gait. Ease is only achieved in Theron Brown's piano performance. At Dance For Me Keith goes rhythmically daring ways. Mark Gosiewski brings some variety on the flugelhorn with From Darkness Into The Light, while Keith swings on soprano sax in heights.
As second cover Keith takes Mint Condition's What Kind Of Man Would I Be. Not always can a saxophone replace vocal lines. Here counts arguably more the marketing aspect. Fortunately, Keith offers alternatives such as Cleveland Groove. He writes groove with big letters. Together with other musicians he shows his true greatness.
Let Go features young singer Camille Garcia and Keith builds this great talent a proper framework. For those who cannot get enough Keith serves a final bonus track, sax pure.
Keith McKelley's debut album presents a confident musician, who is on the search after his own style off the beaten mannerisms of smooth jazz market. That's certainly succeeded him, though not everyone's taste may be satisfied.



Album Information






Title: Keith McKelley
Artist: Keith McKelley
Year: 2010
Length: 1:05:11
Genre: Smooth Jazz
Label: Independent


Tracks:

01 On The Run (Featuring Joe McBride) [6:05]
02 In My Room [5:44]
03 Loved Me (Featuring Steve Fowler) [5:12]
04 Never Before (Featuring Eric Selner) [4:41]
05 Sunset (Featuring Dan Wilson) [4:55]
06 Heaven [5:02]
07 Zero Gravity (Featuring Theron Brown & Jacob Wynne) [6:01]
08 Dance For Me [6:14]
09 From Darkness Into The Light (Featuring Mark Gesiewski) [5:17]
10 What Kind Of Man Would I Be [4:52]
11 Cleveland Groove [4:27]
12 Let Go (Featuring Camille Garcia) [5:28]
13 Bonus Track [1:12]