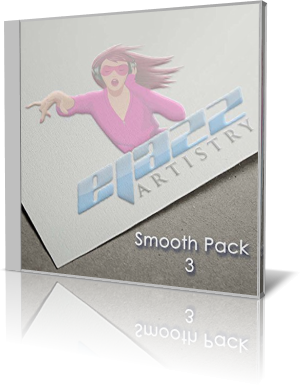 There is no chance to see Konstantin Klashtorni performing live. He answers: ďAs to playing live, I'm not the one for that. Did it a lot in past, don't like it, not my thing. Don't get me wrong I LOVE playing music, but everything around it - flights, hotels, sound checks, rehearsals etc. Too much time spend on those secondary things (just to play one hour show).″
Smooth Pack 3
takes off with
The Point of It All
, an apodictic title which has to be filled with musical content. Konstantin Klashtorni's lilting piano playing sends the usual charming results.
Say You Do
paints with beautiful harmonic colors. Sax, flute, guitar and keys are the main ingredients.
I Can't Stop Loving You
thematicises dreams, hopes and love. Strings, guitar and soprano sax open the pleasant-sounding dialogue. The main focal point of
Always Be My Baby
is romantic and artful beauty.
Real Love
is influenced by love ballads like Bill Withers'
Lovely Day
.
Every Moment
illustrates the temporal instant of love connection in the center of focus. One of the most captivating aspects of love is the emotional binding.
Do You Feel Me
underlines these feelings.
Pain of separation is a further aspect of the relationship.
Can't Let Go
finds the sonic unison.
Touched by an Angel
brings back heaven into play.
Pieces of Me
is a pure embodiment of vitality.
Fantasy
is strongly influenced by the music of Earth, Wind and Fire.
Smooth Pack Volume 3
is a stunning delightful album in the service of love and their stakeholders.



Buy the album in all stores




Album Information



Title: Smooth Pack, Vol. 3
Artist: eJazz Artistry
Year: 2015
Length: 0:47:10
Genre: Smooth Jazz
Label: KVK Music

Tracks:
01 The Point of It All [4:30]
02 Say You Do [3:51]
03 I Can't Stop Loving You [4:22]
04 Always Be My Baby [3:51]
05 Real Love [4:16]
06 Every Moment [4:01]
07 Do You Feel Me [4:29]
08 Can't Let Go [3:44]
09 Touched by an Angel [4:21]
10 Pieces of Me [4:44]
11 Fantasy [5:00]