| | |
| --- | --- |
| Archive | |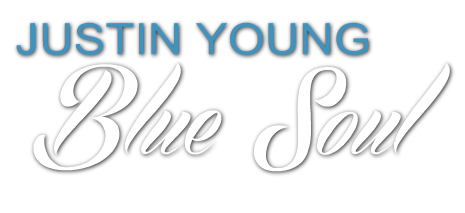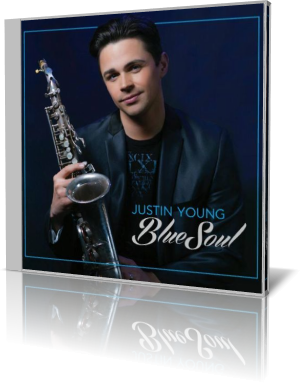 His name is program. He looks young, he is Justin Young and very active. After his debut album Rendezvous (2005), he garnered success in 2007 with his sophomore album On The Way. In 2008 followed his next two albums, Nothin But Love and Home for the Holidays. Now he returns with his new album Blue Soul (2017).
The album kicks off with the promising Always There, a collaboration between Justin and saxophonist Jackiem Joyner. The tune fits nicely in the overall vibe of contemporary smooth jazz especially with the forward pressing beat. Nothing But Love runs with an armada of horn players to which East Bay Soul could be envious. Justin's sax interpretation is well accompanied by a soothing choral group, which is however not mentioned in the liner notes.
Razzmajazz has the main emphasis on an almost orchestral aura of the recording and the Rhodes piano solo by Noel Hall is one of the finest things I've heard in a long time. Jazz Along The 101 has the flair of a night-time stroll through the big city scene. The tune excels with an excellent sax arrangement and with Alex Al on bass, the late Ricky Lawson on drums and Noel Hall on electric piano the composition achieves merciless perfection.
Paradise Found is conceived as a love ballad. This is already indicated by the use of a soprano saxophone in the style of Kenny G. On New Life Justin shines with a brilliant question and answer performance which includes a core of jazzy improvisation. The electrifying Blue Soul reveals anew, Justin Young is the real deal. He effortlessly absolves even challenging parts in a flowing concept.
Sorrento hits the sonic sweet point with an ultimate smooth approach. Sweet Release keeps that level high with fine overdub harmonies. On India Justin presents world music elements with Satinam Ramgotra on Tablas and percussion, while the melody remains in the smooth jazz realm. Song For A Better Tomorrow stays in perfect alignment with the heartfelt attitude of the previous tracks. High Definition relies on a vibrant beat with a hooky melody written by Matt Godina, a musical guru with the Midas touch of smooth jazz.
The great attention to the smallest detail coupled with highest musicianship and the passion for quality can be clearly state by listening to Blue Soul. This album is a fresh approach to how smooth jazz has to sound nowadays and to internalize confidence in the splendid future of this genre.




Buy the album in all stores

Album Information

Title: Blue Soul
Artist: Justin Young
Year: 2017
Genre: Smooth Jazz
Label: Justin Young Sax


Tracks:

01 Always There
02 Nothing But Love
03 Razzmajazz
04 Jazz Along The 101
05 Paradise Found
06 New Life
07 Blue Soul
08 Sorrento
09 Sweet Release
10 India
11 Song For A Better Tomorrow
12 High Definition


Further review:

On The Way