| | |
| --- | --- |
| Archive | |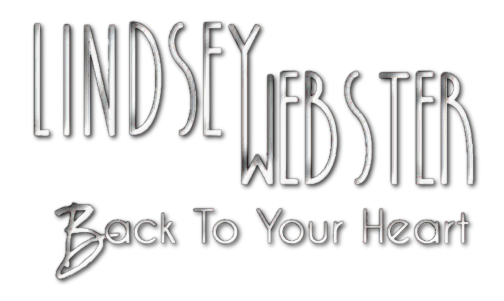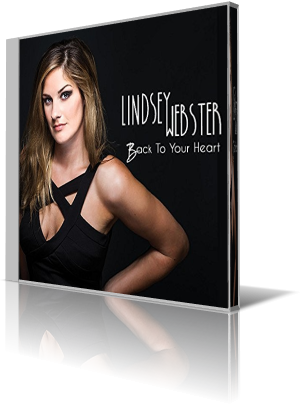 Originally a cellist singer/songwriter Lindsey Webster found her musical way to the vocal interpretation in the Soul, Pop and R&B genre. With her self titled debut album (2013) she won "Best Acoustic Song" in the Independent Music Awards. Her second album You Change (2015) aroused the attention of the listeners and increased the degree of awareness. With the third album Back To Your Heart (2016) she is designated to achieve her international breakthrough as an artist of the contemporary jazz genre.
Musicians on this album are beside vocalist Lindsey Webster on selected tracks Keith Slattery (keyboards), Mike DeMicco and Tony DePaolo (guitar), Fred Doumbe (bass), Dan Hickey (drums), Foluso Mimy (percussion), Ken Gioffre and Kirk Whalum (sax) and the additional horn section on Ain't It Funny with Jay Collins (baritone sax & horn arrangements), Ken Gioffre (tenor sax), Joe Fiedler (trombone) and Chris Pasin (trumpet).
Back To Your Heart is scheduled for release November 4, 2016 on Shanachie Entertainment. All songs are written by Lindsey Webster & Keith Slattery. Lindsey comments euphorically: "Here it is our third album! I am excited to say that this is by far our best work. In terms of the songwriting, the production, and the overall sound, we are thrilled to deliver this labor of love to you. Special care was taken on each song to make it the best it could possibly be, and I think that my evolution as an artist, a songwriter, and a producer are reflected on this album″.
Already on her previous albums Lindsey flirted with timbre and style of the most famous singer Sade. On the lead single Back to Your Heart she has perfected this skill to breathtaking similarity. Nevertheless she doesn't bend her own personality, which flashes superbly in many passages. Her strength of expression gives Where Do You Want to Go a delicate decor of vividness and individuality.
I Know You Well is less an intimate description of a relationship, as a platform of manifest vocal artistry. Those Three Words chooses the reciprocal approach. Lindsey's voice becomes a gentle breeze of affection with a touch of romance. One At A Time follows this stylistic line with Kirk Whalum on sax in duo partnership. The song was inspired by the Black Lives Matter movement and is Lindsey's answer and practical implementation.
On Our Way has the dynamic and tension curve of Grover Washington's Just The Two Of Us. Holding the tone in such a flamboyant way will initiate applause on every live event. With her resonant voice Lindsey leads Somehow to ups and downs in a positive sense. On Living a Lie she showcases passion, audacity and expressiveness pulling all stops of her full-bodied vocal gift. Tremolo, falsetto, smoothness and strength, the full range of a high professional interpret.
Ain't It Funny delivers an utterly explosive vocal firework with virtuoso performance of all horns. The style on Next to Me is easily identifiable. Influenced by Sade Lindsey transforms her voice to new qualitative highs. Keith Slattery's instrumental harmony of keyboards and Rhodes piano adds a fine acoustic stimulation. Final delight for ear and soul is Fast and Slow. Lindsey challenges herself and masters these tasks marvelously.
Lindsey Webster combines on her new album Back To Your Heart empathy and sensibility with attentive mastery and a prodigious musical talent. Her already achieved level of artistry goes far beyond her notoriety. It's up to the audience to provide a welcome balance.





Buy the album in all stores

Album Information

Title: Back to Your Heart
Artist: Lindsey Webster
Year: 2016
Genre: General Jazz
Label: Shanachie Entertainment


Tracks:

1 Back to Your Heart 5:06
2 Where Do You Want to Go 5:35
3 I Know You Well 6:32
4 Those Three Words 4:51
5 One at a Time (feat. Kirk Whalum) 5:11
6 On Our Way 5:14
7 Somehow 5:24
8 Living a Lie 4:21
9 Ain't It Funny 4:39
10 Next to Me 6:14
11 Fast and Slow 6:58