| | |
| --- | --- |
| Archive | |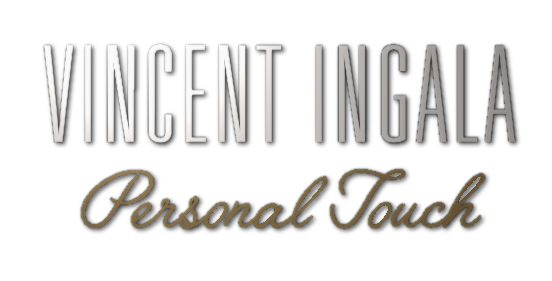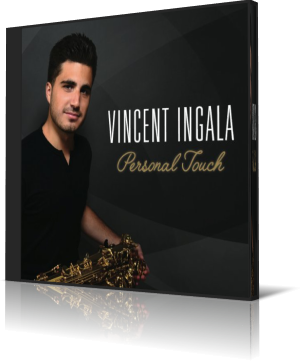 Connecticut-born saxophonist and multi-instrumentalist Vincent Ingala did everything right. Still in his twenties he has already released four albums: North End Soul (2010), Can't Stop Now (2012), Coast To Coast (2015) and Christmas (2016). His new album Personal Touch will be released in April 2018 on the prestigious label Shanachie Entertainment.

He has already performed on a large number of albums of other smooth jazz artists like Peter White (Groovin'), Jay Rowe (Smooth Ride), Chris Geith (Well Tempered Love), Roman Street (Bohemia), Marion Meadows (Soul Traveler), Gregg Karukas (Soul Secrets), Gregg Manning (Dance With You), Nicholas Cole (Endless Possibilities), and Jonathan Fritzen (Magical).

But when it comes to his own album, he likes to keep full control. With the exception of two covers Vincent has written all songs. All instruments, vocals and programming are by Vincent Ingala. Personal Touch surprises with an excellent and innovative keyboard theme, used as platform for Ingala's tenor saxophone profound performance in a question and answer style.

My Kind Of Day behaves like a latecomer to Ingala's previous Christmas album. The rhythm of the sled bells spreads a homely atmosphere into which the soprano saxophone perfectly fits. Love Zone brings back memories of the 80's, when Billy Ocean sung When the Going Gets Tough, the Tough Get Going. Now being at a mature age, we recognize the stylistic and rhythmical teaser never loosing its attraction.

Ingala's ambient piano action on Dream Girl showcases parallels to Brian Culbertson's piano mastery. I Think I'm Falling in Love (With You) presents a striking side skipping into the genre of pop music with a stomping beat and Vincent Ingala as sizzling vocalist. I must confess, Alexander O'Neal's If You Were Here Tonight was in 1985 one of my favorites. Vincent finds easy access to O'Neal's love ballad in his emotional interpretation. Good songs are not lost.

Feng Sway is a frisky nod to "Feng Shui", the Chinese metaphysical and quasi-philosophical doctrine about the perfect relationship between human and environment. With captivating beat and intoxicating guitar sound Ingala matches guitarists like Nils or Chris Standring. On Can't Stop the Rain from Falling Ingala uses a dynamic onomatopoeia. Like raindrops bubbling tones out of his piano, while the tenor sax indicates the direction straight forward to the listeners.

Snap, Crackle, Pop are the cartoon mascots of Kellogg's crisped rice. Similar to these advertising figures, the concentrated life on this song jumps towards the listener. The album takes a final step with Not Meant to Be offering a charming juxtaposition of sweet keyboard lines in the style of the X-Files theme, which was played on a Emu Proteus/2 orchestral synthesizer, with relaxed guitar chords.

After listening to Vincent Ingala's new album Personal Touch, my astonishment at Ingala's meteoric rise has given way to a profound understanding. His incredible success is the logical consequence of his audible talent, reflected in each of his pieces.




Buy the album in all stores


Album Information

Title: Personal Touch
Artist: Vincent Ingala
Year: 2018
Genre: Smooth Jazz
Label: Shanachie Entertainment


Tracks:

1. Personal Touch
2. My Kind of Day
3. Love Zone
4. Dream Girl
5. I Think I'm Falling in Love (With You)
6. If You Were Here Tonight
7. Feng Sway
8. Can't Stop the Rain from Falling
9. Snap, Crackle, Pop
10. Not Meant to Be