| | |
| --- | --- |
| Archive | |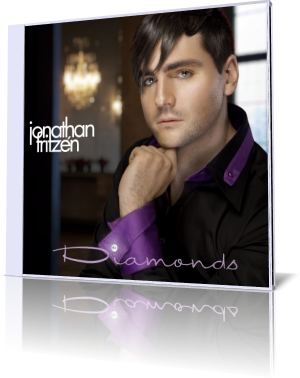 Lucky Sweden! They have ABBA, Roxette and Jonathan Fritzén. Hailing from Stockholm he started his solo career with the debut album Love Birds (2008), followed by his sophomore album VIP (2009). Now it's time for the third punch, Diamonds (2010).
Like on his previous album Jonathan is joined by an International mixture of American and Swedish artists: Laila Adéle (vocals), Alex Al, Mel Brown and Erik Metall (bass), Koh (aka Mr. Saxman), Darren Rahn and Jessy J (sax), Sara Övinge (violin), Andreas Ekstedt (percussion), Alex Crown (guitar). Jonathan Fritzén performs piano, keyboards and programming.
The starting track Feelin' The Groove features the lovely Laila Adéle. To give you a compass, Jonathan's music is comparable with artists like Alex Bugnon, Nate Harasim or the early Rick Kelly (Soul Ballet). His piano touch is of a graceful ease and elegance.
This Way, That Way brings a welcome-back with upcoming smooth jazz star, producer and saxophonist Darren Rahn. Darren appeared in the recent time with artists like Jay Soto, Anthony James Baker, Nate Harasim, Tim Bowman, Michael Manson, dee Brown and a lot more.
Dance With Me is Jonathan's invitation to a dreamy dance and swing. Do I recognize the bass of Sugar Hill's Gang (Rapper's Delight)? Jonathan's approach is fresh and swinging.
We can describe Fly Away with the sub-title, when two beauties met. Awesome Jessy J adds her sweet sax to Fritzén haunting melody. Both create an atmosphere of timeless magnificence. With Mel Brown onboard Undercover picks up speed into the funky sea.
The slow-tempo You'll Be Mine presents a anew the gorgeous vocals of Laila Adéle. On this love ballade Fritzén underlines his piano mastery offering a complete scale of crafty tones. The genius combination of Hip Hop rhythm with sizzling key strokes on Stockholm Nights has its own attraction.
On his tour through Thailand Jonathan Fritzén performed with Mr. Saxman Koh, who is very popular in Thailand and further Asian countries like Japan. Koh has already five solo albums to his credit. Vibrations is Jonathan's Thank You and a fine song to become acquainted with this outstanding artist.
It's time to present you the excellent guitarist Alex Crown. Superb sustain, tone and sound volume of both instruments (piano and guitar) is the characteristic of Melting. Final tune of this marvelous album is the title song Diamonds. Alex Al's excellent bass lends this song a special dynamic. A must for all radio-djs of the smooth jazz genre.
Jonathan Fritzén's album Diamonds absolutely justifies this expression. With this level of talent you still can't help but appreciate the greatness of the performing artists. Quite possibly Fritzén's best to date.




Album Information



Title: Diamonds
Artist: Jonathan Fritzén
Year: 2010
Length: 0:44:53
Genre: Smooth Jazz
Label: Nordic Light Records


Tracks:

01 Feelin' The Groove (Featuring Laila Adéle) [4:17]
02 This Way, That Way (Featuring Darren Rahn) [4:22]
03 Dance With Me [3:58]
04 Fly Away (Featuring Jessy J) [4:50]
05 Undercover [4:19]
06 You'll Be Mine (Featuring Laila Adéle) [4:51]
07 Stockholm Nights [4:36]
08 Vibrations (Featuring Koh Mr. Saxman) [4:25]
09 Melting (Featuring Alex Crown) [5:19]
10 Diamonds [3:57]



Further reviews: