| | |
| --- | --- |
| Archive | |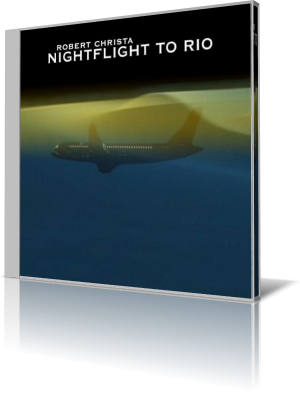 German pianist

Robert Christa has several irons in the fire. Jazz, smooth jazz, fusion, classic. Nothing is unknown to him, everything familiar. In the smooth jazz genre he worked with musicians such as Wolfgang Lackerschmid, Ronnel Bey, Tom Bradley, George Ballis and many others.

His debut album in this genre Nightflight To Rio is available since June 9, 2015. Robert plays on this album Rhodes, synth and programming. He is supported by vocalists Racquel Roberts, Ralph Damrath, Lipa Majstrovic, Nadine Krämer, Rainer Braun, Susan Stolle, Carreaux, guitarist Tom Reif, saxophonist Robert Friedl, cellist Lioba Bruns, bassist Bernd Everding and further musicians.

With Praise Robert delivers his first masterpiece introducing the impressing vocalist Racquel Roberts, who enchants with her wonderful timbre. Originally a musical singer she is currently residing in Los Angeles. Morning Sun features a relaxed mood with Robert Friedl on saxophone taking the lead.

On Boy From Brazil Racquel shows a lot of heart intertwined by sax and flugelhorn. Remember Cologne contributes Christa's biographical traits. The instrumental piece has a pleasant and seamless flow. On And I Promise shines Racquel of great trust and reliability. Her voice displays dynamic and expressive power.

Poolparty lets the musical adventure start. All musicians apply full throttle. Exuberant style of play and solo feats alternate. The song Linda is performed by singer Ralph Damrath, who enriches the music scene in Ulm and around Ulm with his soulful voice. With Unspoken Robert presents a further diamond of vocal art featuring the remarkable Racquel Roberts.

Nightflight To Rio overwhelms with a perfectly arranged tune and the combined interplay of all musicians. Share It With Music has a potential as the song We Are the World. This catchy record is probably the most popular song in the sense of Pop. On the lovely ballad Hey Babe (I Caught You In A Dream Today) Robert plays again the joker Racquel Roberts. As the second trump card he draws a small string ensemble.

Robert Christa is with Nightflight To Rio without any doubt the surprise of the year. The album is recorded with so much love for detail and connoisseurship, it's worth a recommendation.




Buy the album in all stores

Album Information

Title: Nightflight To Rio
Artist: Robert Christa
Year: 2015
Length: 0:53:51
Genre: General Jazz
Label: New Dream Records


Tracks:
01 Praise [3:55]
02 Morning Sun [5:49]
03 Boy From Brazil [4:15]
04 Remember Cologne [5:50]
05 And I Promise [3:30]
06 Poolparty [5:51]
07 Linda [4:51]
08 Unspoken [5:20]
09 Nightflight To Rio [6:38]
10 Share It With Music [4:36]
11 Hey Babe (I Caught You In A Dream Today) [3:16]