| | |
| --- | --- |
| Archive | |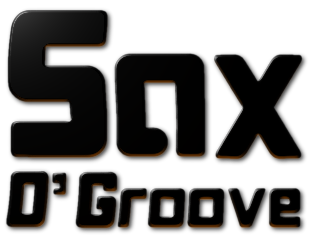 German publisher and saxophonist Andreas Buechel entered the musical stage 2013 with the album Sax O'Groove. Sax O'Groove was a cooperation of Andreas Buechel and John Odio. His sophomore project Together (2015) is beyond the scope of the first work and exceptionally well in the smooth jazz genre with a huge number of musicians involved.

All songs were recorded, mixed and produced by Andreas Büchel, Nils Jiptner, Paul Weimar, Darren Rahn and John Odio in studios in Arnsberg (Germany), Heredia (Costa Rica), Los Angeles, Chicago and Playa Del Rey. Truly international, as it is only possible in the Internet age.

The album starts the journey with the uplifting Together, that knows to convince with a sophisticated horn arrangement decorated with professional saxophone interludes. The heartfelt ballade Love You More is crowned by a solo of famous trumpeter Rick Braun. Also remarkable the keyboard support of studio musician Hans Zermuehlen.

In The Shadows presents in a somewhat gloomy mood well-known English saxophonist Shilts, who also amazingly shines on the keyboards. In the same instrumental pairing Darren Rahn celebrates Keep It Smooth. In his skillful way he makes it light and easily digestible. Really big comes out Brian Culbertson with Jungle Groove. The extensive horn arrangement sounds like a big band.

The romantic song Sea And Back features vocal surprise Michael & Kelsey in a divine duet. Sax player Michael Lington provides the dreamy background. After the first few notes of Feeling Fine, I felt transported back in time to the 70s disco. Keyboardist Bill Steinway is featured artist on this blithely track. Tivives is a picturesque town in the Puntarenas region of Costa Rica with an awesome beach. The group AkusTICOS is advertising their homeland with this exotic tinged tune.

Talented saxophonist Katja Riekermann gives a vivid hello with Here I'm Back. Her own solo album Never Stand Still is just released in the States. The album is called Together, because for Andreas Büchel stands cooperation with the other musicians in the foreground. On the captivating track Missing You he shows his great talent on sax without giving advantage to other guest musicians. Nils aptly adds his chords on guitar to round up the song. Ricardo Ramirez is a virtuoso of violin from Costa Rica feeling at home in all genres of music. Ricardo and female vocalist Racquel bless us with a modern version of Ave Maria.

Sax O'Groove's album Together is a musical and a social project. Coming in contact with the best smooth jazz musicians and producers in the world, exchange experiences and thoughts, develop music and just have fun. We take part in an exciting development in the musical career of saxophonist Andreas Büchel. Together is compelling and worth listening to.



Buy the album

Album Information


1. Together feat. Marqueal Jordan (3:57)
2. Love You More feat. Rick Braun (4:18)
3. In The Shadows feat. Shilts (4:36)
4. Keep It Smooth feat. Darren Rahn (4:08)
5. Jungle Groove feat. Brian Culbertson (4:26)
6. Sea and Back feat. Michael Lington (5:04)
7. Feeling Fine feat. Bill Steinway (4:37)
8. Tivives feat. AkusTICOS (3:49)
9. Here I'm Back feat. Katja Rieckermann (4:33)
10. Missing You feat. NILS (4:20)
11. Ave Maria feat. Ricardo Ramirez & Racquel (3:21)

Further Reviews:

Sax O'Groove
The musicians꞉
Andreas Büchel - soprano sax (all tracks), tenor sax (1, 2, 5,
9, 10), guitar (1, 6, 9, 11), keys and programming (8, 9, 11),
brass arrangement (1, 5)
NILS - guitar (2, 5, 7, 10), bass (5, 10), keys and programming
(5, 10), programming (2)
Paul Shilts Weimar - tenor sax (3, 7), keys and programming
(1, 3, 7), bass (1, 3, 7)
Darren Rahn - tenor sax (4), keys and programming (4)
Brian Culbertson - piano and trombone (5)
Marqueal Jordan - alto sax (1)
Rick Braun - trumpet (2)
Michael Lington - alto sax (6)
Bill Steinway - piano (7)
Katja Rieckermann - alto sax (9)
John Odio - alto sax, drums, programming, ewi (8)
Walter Chepe Blanco - guitar (8)
Ricardo Ramirez - violin (11)
Racquel - voice (11)
Isaac Quiros - trombone (8)
Allen Hinds - guitar (4)
John Davies - guitar (3)
Ricky Lawson - drums (5)
Oliver Brown - percussion (5, 10)
Richard Rightman - drums (10)
Hans Zermuehlen - keys (2)
Alex Al - bass (2)
Eric McKain - percussion (10)
Michael & Kelsey - voices (6)
String arrangements by Hiro Goto (1) and Alvaro Esquivel (11).