| | |
| --- | --- |
| Archive | |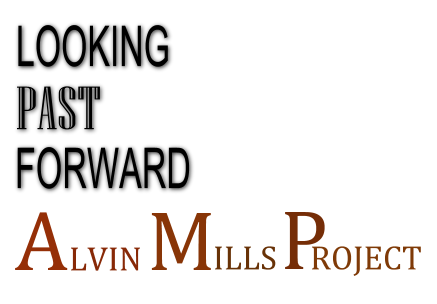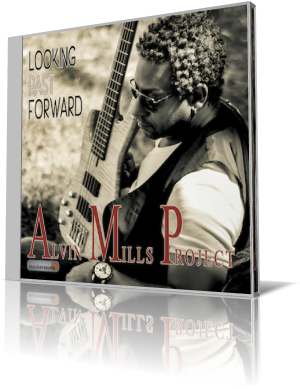 Bassist Alvin Mills looks back on a moving life. Born in Fort Knox/Kentucky he came quickly in contact with music. During the first Gulf War in Iraq playing his acoustic guitar was the only reliable resting pole. Although performing with many International musicians like Ronan Keating, Mary J. Blige, Roy Hargrove, Ricky Lawson, Nile Rodgers & CHIC and many more, he decided to go to Germany, where he already spent two years of his army time.
He started his solo career with the album Keep Your Head To The Sky (2010). His second album Looking Past Forward will be released November 23, 2016 on mochermusic. Alvin performs on this album basses, drums, percussion, Rhodes, and synths. Further members of his project are saxophonist Arno Haas, Rainer Scheithauer (Rhodes, synths, piano, moog, organ) and Stephan Schuchardt (drums). Guest musicians on various tracks are Uwe Metzler (acoustic guitar), Sevan Gökoglu (piano, organ) and Charles Simmons, Alisia Harris and Ellliot (lead and background vocals).
Run And Tell That is the first message of the album. The syncopated approach of the tune reminds of Jeff Lorber's Fusion. Lakewood delivers a textural balance of harmonic synergy between the two lead instruments on the borderline of saxy smooth jazz and funky bass. The bass line of Come With It conjures some Brothers Johnson feeling. Alvin lets the beast of the chain.
Ur Slick means "you are sharp, cool or smooth". Before we go into depth of acronym, abbreviation or slang word, let's concentrate on the contemporary fusion piece on which saxophonist Arno Haas blows with all his soul. Beverly is a magic word. It unites decadence, stardom and beautiful sites. The group present their first smooth jazz tune with a delightful mellifluous attitude.
Family is the fundamental social unit, the support of our lives. For the Alvin Mills Project that means contemporary jazz is their home and social base. Even if the meaning of Redland is located in the dark, the musical realization of the idea is embracing jazz in its melodious way. Something In The Milk Ain't Clean is a synonym for "Something doesn't smell right". This up-tempo tune convinces the contrary with the high-powered banner of contemporary jazz in its well-known nesting.
Maggie Lee is Alvin's tribute and thank you to his mother and is a return to the bassist's Gospel roots featuring singer Charles Simmons, Alisia Harris and Ellliot. On the search of the ultimate groove we find Speakeasy. An infectious bass, sax and keyboard flow with some contemporary jazz assertions.
The Streets Of East Selma puts us in a small town in Alabama. The band takes a great fancy of this location and highlights it with virtuoso playing. The Speedy Bounce surprises with a powerful moog solo by Rainer Scheithauer, Alvin's funky bass line with some volcanic slap eruptions and a very engaged Arno Haas on alto sax.
With Looking Past Forward the Alvin Mills Project celebrates their special style of contemporary fusion jazz leaving the final visualization up to the listener.





Buy the album in all stores

Album Information

Title: Looking Past Forward
Artist: The Alvin Mills Project
Year: 2016
Length: 1:06:17
Genre: General Jazz
Label: Mocher Music


Tracks:
01 Run And Tell That [4:58]
02 Lakewood [4:29]
03 Come With It [4:38]
04 Ur Slick [6:07]
05 Beverly [4:53]
06 Family [4:47]
07 Redland [7:12]
08 Something In The Milk Ain't Clean [5:12]
09 Maggie Lee [6:33]
10 Speakeasy [6:27]
11 The Streets Of East Selma [5:53]
12 The Speedy Bounce [5:08]