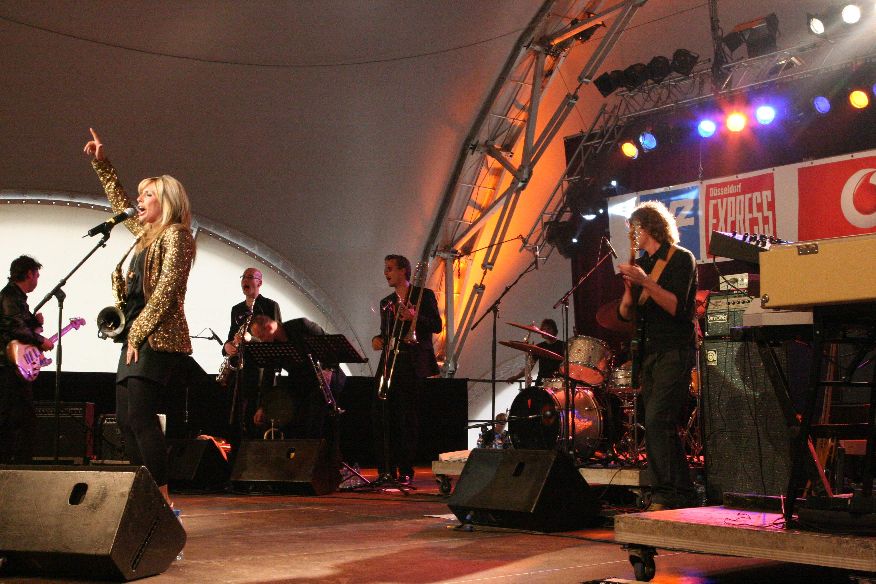 It was a moody day in May when I attended Candy Dulfer's concert in Düsseldorf. The event took place in a packed, smoked and overheated marquee. After the first notes Candy had spellbounded the audience with her mesmerizing performance. Candy was moved in with her group Funky Stuff. Currently this group consists of the musicians Thomas Bank (keyboards),
Ulco Bed (guitar), Dedre Twiss (vocals), Chance Howard (bass / vocals) and Kirk Johnson (drums).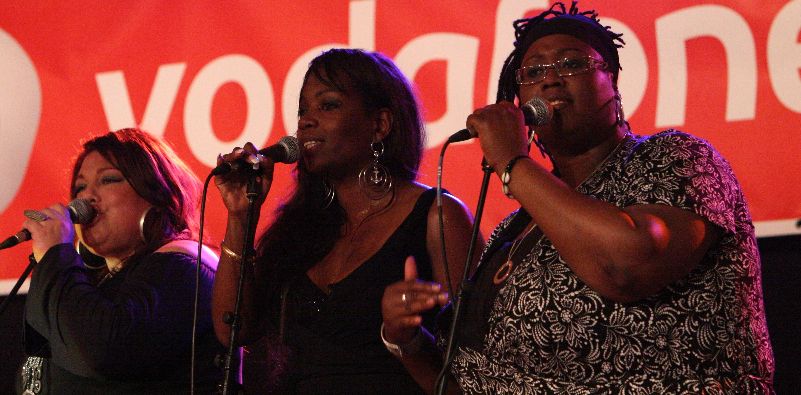 Also onstage was a horn section and a choir of three ladies.
Candy's new studio album Candy Store will be released this summer by her new record label Heads Up International, one of the world's top contemporary jazz labels. Candy Store will be released in Holland, Belgium and Switzerland on June 22nd, Spain on June 18th, Germany and Austria on June 29th, France in early July, Japan on July 25th and the USA on September 18th.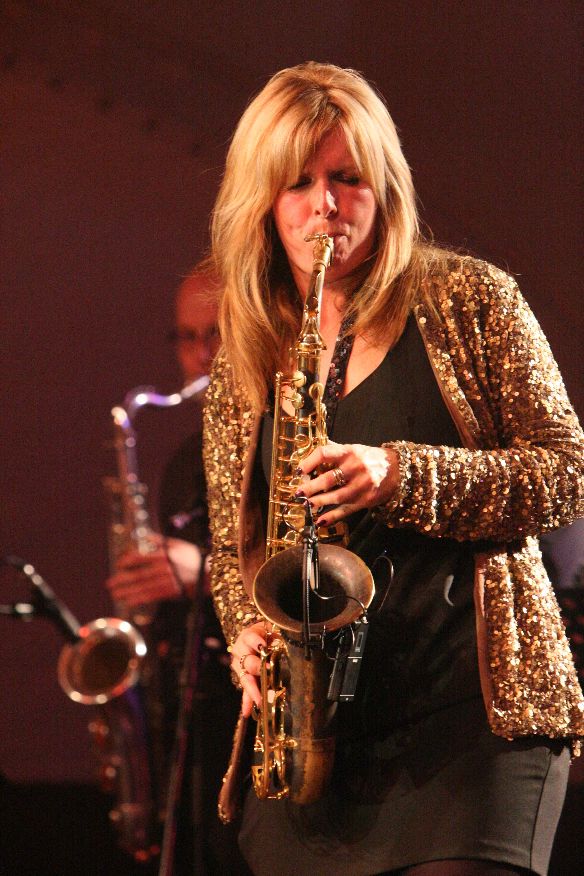 "I'm so looking forward to the release of this album," says Candy. "I had a blast recording for my new label, Heads Up. They gave me absolute freedom to record whatever I wanted, so this CD truly represents how I feel about music. All the influences and lessons I received from my musical mentors are clearly here, but I also really feel I'm finally coming into my own. Making music shouldn't be this much fun, it has spoiled me to bits and I can't wait to go out on the road and play all these wonderful songs. The Candy store is open for business!"

Candy started the concert with four tunes from her upcoming album Candy Store: L.A. City Lights, Back To Juan, Finsbury Park and Music is Love. Currently Candy is playing an Inderbinen sax and a Saxworks mouthpiece (designed by David Sanborn).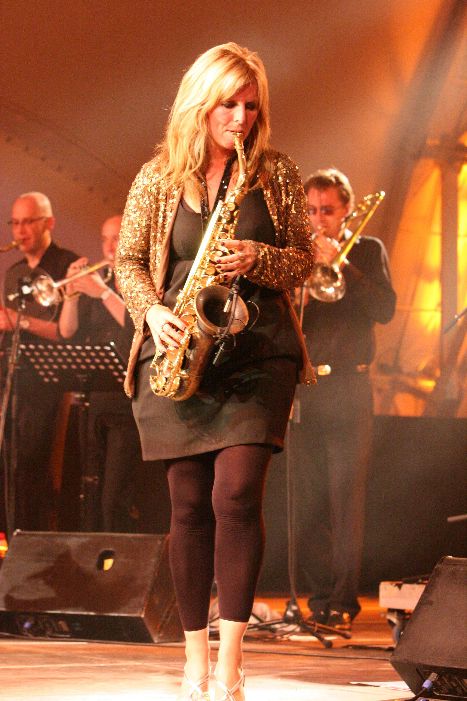 I have listened to many sax players as Eric Marienthal, Kirk Whalum, Euge Groove, Ben Maupin, Richard Elliot, Kim Waters, Warren Hill and many more, but Candy is the funkiest player I have ever seen (I didn't see Marceo Parker). Always on the move one can state the stage was to small for this woman.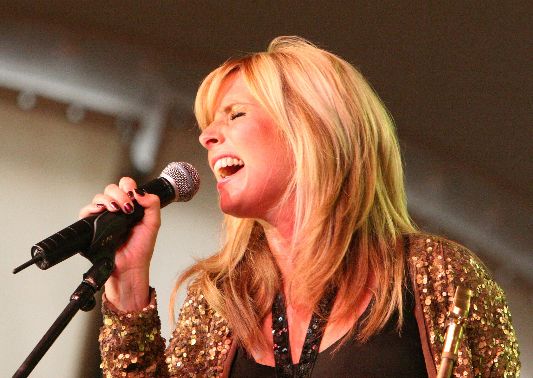 The next tune was Life Of The Party. A tune which Prince had recorded for his album Musicology (2004). This song is part of her program since Prince has released the album. Candy has recorded the tune together with Prince. She performs with Prince since his album Graffiti Bridge. Famous words of Prince: "When I Need Sax, I Call Candy".
After this glimpse into Candy's project with Prince Candy performed anew tunes from her upcoming album called Everytime and Summertime.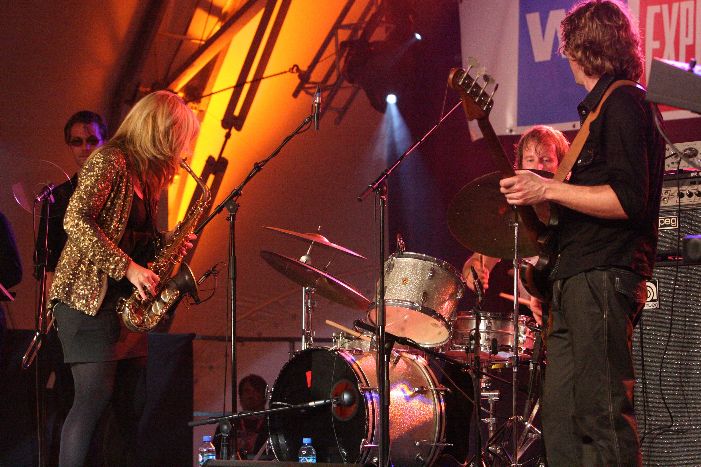 Absolutely impressing was Candy's duet with drummer Kirk Johnson. Candy was following Kirk's beat in such a tempo that I asked myself: "When does Candy breath?" She is not afraid to push the limits as a player.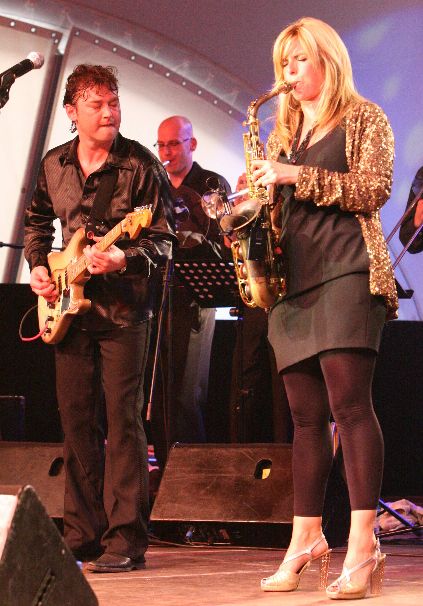 I should also mention the guitarist Ulco Bed, who is the driving force in the group "Funky Stuff". He plays the funky rhythm and started the show with a yelling distortion guitar. Even when his guitar solo turned into a long sequence Candy never stopped him. Ulco Bed is since the beginning member of Candy's band. He wrote many songs for her albums.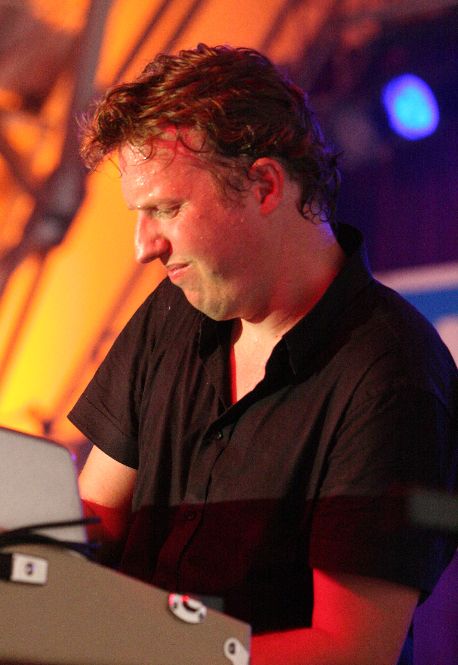 A more important role in Candy's life plays keyboardist and composer Thomas Bank who is also Candy's long-term partner.
Next highlight of this evening was Candy's Sax a Go Go which Candy released on her second album in 1993. The audience was seething and the applause was extensive. After a short pause Candy finished her show with the ultra-funk tunes Magpoo (Marceo Parker) and Pick Up The Pieces (The Average White Band). Candy rocks the funk and the house!