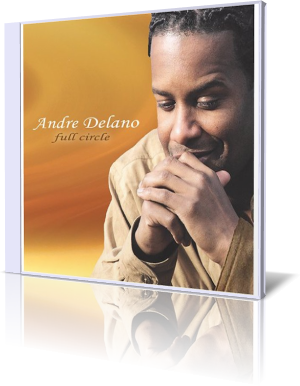 Some CDs have "hidden" tracks. A glance at the label shows a list of 10 songs, but when you put the disc in the player, the counter shows 11. Recently, I discovered some hidden CDs – promotional copies that were sent to me several years ago. Due to a combination of timing and an accident that involved spring cleaning and broken furniture, several got separated from others that I was going to review at the time. Because of their age, there's little point in giving individual reviews. But I do believe they deserve some mention.

So here's a roundup of hidden jewels among my musical treasure:

Workin' (Highnote Records, 2006) is a live recording by saxophonist Don Braden, featuring Kyle Koehler on organ and Cecil Brooks III on drums. Recorded at Cecil's Jazz Club in West Orange, New Jersey, the set includes unique arrangements of vintage soul ballads like Earth, Wind & Fire's "Can't Hide Love," as well as "The Closer I Get to You" and "Feel Like Makin' Love." Most of the other songs are also romantic. Braden's tenor is clean and rich throughout, and his interaction with accompaniment is first-rate.

Malika Zarra presents On the Ebony Road (self-produced, 2005), a collection of eight original songs dedicated to world peace. Her accompanists are Francis Jacob on guitars, Brahim Fribgane on vocals and a variety of instruments, Mamadou Ba on bass and Harvey Wirth on drums. Zarra wrote or co-wrote all tracks. Her earthy, alto flute of a voice is charming – almost hypnotic. The music is a mix of Moroccan music and light jazz. The African influence is strong but not overpowering. The titles include "Run," "Free" and "Your Jewel."

Direct from Arkansas, Jimmy Thackery with The Cate Brothers delivers In the Natural State (Rykodisc, 2006), a blues-rock set that was recorded in his home state's Ozark Mountains. The Cate Brothers are best known for their mid-1970s single, "Union Man." The dark, brooding "Levee Prayer" captures that combination of Ozark folksiness with down-home blues. The guitar play, combined with strong songwriting and heartfelt lyrics, makes for a solid outing.

Alto saxophonist Andre Delano brings us Full Circle (7th Note Entertainment, 2005). "Funkborne" shows the soulful side, with Delano playing in the mold of Maceo Parker. In contrast, "Why Not" is more of a catchy, pop-jazz. The accompaniment is a variable lineup of session players and guest artists. Among them are drummer Land Richards, Earth, Wind & Fire guitarist Al McKay and bandleader Jeff Lorber.

These are a few examples of the diverse recordings that escaped due attention. Memory tells me there are at least two more, including one by an a cappella vocal group that's part Manhattan Transfer, part Take 6.