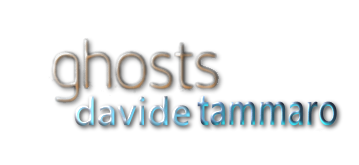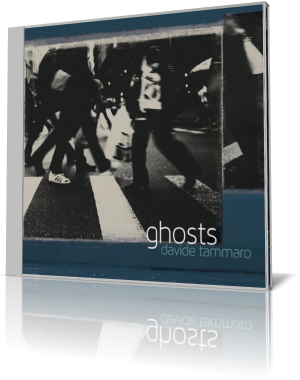 Think back to some of the CTI Records releases of the 1960s and '70s, and you'll get an idea of Davide Tammaro's Ghosts (2015).

Tammaro plays electric guitar. His band consists of Panagiotis Andreou, bass and vocals; Alex Han, alto sax; Pasquale Strizzi, Wurlitzer, Fender Rhodes and piano; Jake Sherman, Hammond B3 organ; and Andrew Atkinson, drums.

"Jungle" opens the set. It's an upbeat piece. Tammaro plays like a 1970s rock star bent on improvising. Electric sound effects give it a space fiction feel. The other players are solid, but it's the leader who shines here. Atkinson does step out a little during the closing sequence.

A lot of people who aren't used to jazz seem to all say the same thing when they hear it. "It's so relaxing." They have no idea. However, Tammaro's "Sleepy" might inadvertently feed into that. It is a lovely, slow tune. It isn't a lullaby intended to help a child at bedtime. It's more like an artist struggling to stay awake while putting the finishing touches on a composition. The music expresses his determination to keep working despite heavy eyelids.

"Kunf" is an upbeat, bluesy rock tune. Guitar and saxophone engage in a tightly syncopated series of phrases, with the drums enjoying a broken-time, staccato beat. Han then cuts loose. Imagine a circle of friends at an informal gathering, when some start to play instruments, cohesively but without much structure. And while they play, an individual or a couple gets in the middle of the circle and dances. When the solo shifts from sax to guitar, the dancer steps out and someone else moves in. By the end of the jam, several people are dancing.

Tammaro is from Naples, Italy. He started learning guitar at the age of 12. He later earned a degree, summa cum laude, in Classical Guitar at the San Pietro A Majella Music Conservatory. He played in other genres as well, performing in theaters and festivals. In 2008, Tammaro received a scholarship to attend the Berklee College of Music in Boston. He moved to New York City and eventually to Los Angeles, where he performs regularly with pop singer Celeste Buckingham.

Ghosts features several musicians from the contemporary jazz and funk scenes. They've all played live together in different settings. Tammaro composed all nine songs.