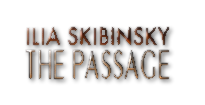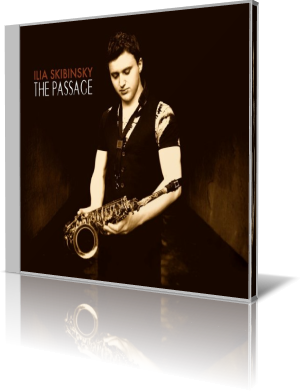 A little contemporary jazz, a little classical are some Middle Eastern seasoning are among the ingredients to The Passage (Mythology Records, 2013) by Ilia Skibinsky.

The players on this date are Skibinsky, alto saxophone; Glenn Zaleski, piano; Edward Perez, bass; and Colin Stranahan, drums. A few guest musicians also contribute. And Skibinsky plays soprano sax on two tracks and piano on one.

"The Passage, Pt. 1" launches the journey. It's an energetic, yet tranquil piece that features the leader with two more horns, trumpeter Matt Jodrell and tenor saxophonist Matthew Silberman. The three mix and match for the melodic portions, then turn things over to guitarist Mike Moreno. Underneath it all, Zaleski, Perez and Stranahan get their grooves on.

"The Passage, Pt. 2," features the same lineup, but playing at a faster pace. Stranahan stretches out a bit more, deftly mixing snare, tom and cymbals. After a brief interlude by Jodrell, the three horns engage in a spirited call and response sequence.

Born in Russia, Skibinsky moved with his family to Israel in 1993. There, he became engaged in top-scale productions of the Israeli adaptations of the TV shows American Idol and Dancing with the Stars. He also has participated in full Broadway productions of Chicago and Guys & Dolls. His compositional and production works for television have been featured on PBS and Discovery Channels.

The Passage is Skibinsky's all-original trip through diversity. Each song is different in style from the others. And apart from the two title songs, each is more than six minutes long, allowing the musicians plenty of freedom.