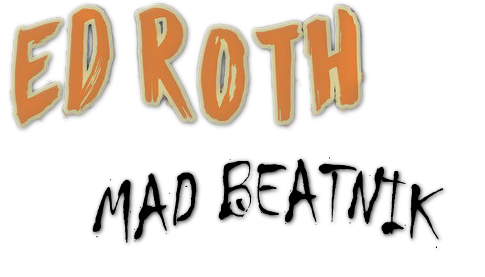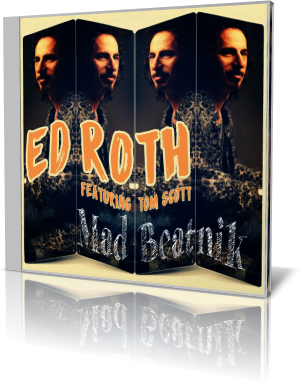 Keyboardist Ed Roth brings a wealth of experience and a diverse array of talent with Mad Beatnik (Warrior Records, 2016).

Roth plays piano, Hammond B3 organ, Fender Rhodes, Clavinet, synthesizers, electronic percussion and bass guitar. For this project, all players are assigned nicknames. Roth's is "the Wrench." The rest are Chad "the Big Galute" Smith, drums; Rock "Astaire" Deadrick, percussion; James "Big Game" Manning, bass guitar; Andrew "Country Club" Ford, bass guitar; Joe "El Kabong" Calderon, guitar; Linda "the Queen of Scots" Taylor, guitar; Tom "Bard of Light" Scott, saxophone; Mitch "Storybook" Manker, trumpet, valve trombone and flugelhorn on "Vehicle"; and Tony "the Magnet" Grant, vocal on "Old Cool."

Scott joins the crew for the title song, one of Roth's originals. It's a lively fusion of pop and jazz with a danceable beat. Roth handles a variety of keys, featuring mostly the organ, but using the piano during a transition bridge. Scott shares the lead on the melody, with all the other players funking it up in their background roles. It's a dynamic, energetic way to open the set.

Roth presents a lively take on the Ides of March hit, "Vehicle." The B3 covers the horn section parts of the original, with the piano carrying the melody. With dubbing, piano and organ complement each other. Smith and Ford give the piece some extra punch. Manker's horns add depth.

"Riff Raff," another original has a funky groove. It's laid back and cool. Manning's bass line is prominent. But the star here is clearly Roth. As with other tracks, he plays multiple instruments, layering them for a fuller effect. The Fender Rhodes and piano get most of the work.

Roth grew up in Washington, D.C., at a home where only Brazilian and classical music were played. He spent his developing years staying up late, listening to Howard University's radio station on headphones while his parents slept. That led to a love of R&B music and his later commitment to the groove that comes from playing with Coolio, the Brothers Johnson and Mya. He was music director for Sophie B. Hawkins. The Los Angeles-based arranger and session player has recorded with such artists as Hawkins, Coolio, Annie Lennox and Shelby Lynne.

Roth composed 10 of the 11 tracks on Mad Beatnik.