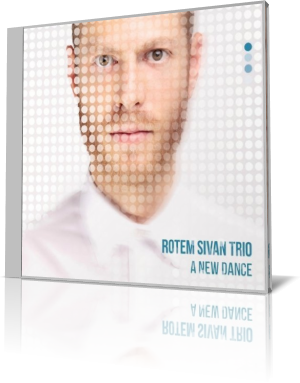 Itís different. Unique. Terms that can apply to any new music thatís engaging but have greater emphasis here. The Rotem Sivan Trio blends jazz, classical, Mediterranean and folk music in A New Dance (Fresh Sound New Talent Records, 2015).

With Sivan are bassist Haggai Cohen-Milo and drummer Colin Stranahan.

The title song opens the set. Good luck figuring its rhythm. At times, it sounds like an up-tempo waltz. At times, itís a more conventional 4/4. Then thereís the abstract, the free form. Whichever the case, Sivan goes for it, playing seemingly unrelated phrases in a way that makes it all work cohesively. You might swear there are more than three instruments, as during some sequences, the chords sound like theyíre played by a Fender Rhodes electric piano. Itís an interesting piece that gives the listener an idea of what to expect going forward.

ďOne for AbaĒ is a mellow ballad, accented by Stranahanís subtle splashes. For an easygoing, moderately paces song, Sivan employs multiple, high-speed riffs. Stranahan also injects some rapid-fire tom rolls. Both elements are done while keeping with the overall mood.

Sivanís fresh ideas and instrumental skills drew the attention of such notables as Peter Bernstein, Ari Hoenig and Ben Street. Sivanís trio has performed in such world-class venues as Blue Note, Birdland, Smalls and various festivals and clubs around the world.