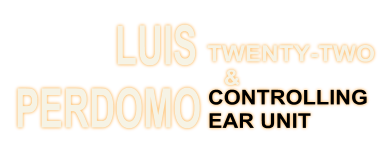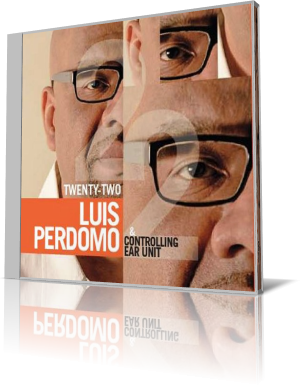 Original music, combined with three players who bring their own passions. That's what you get on Twenty-Two by Luis Perdomo & Controlling Ear Unit (Hot Tone Music, 2015).

Accompanying pianist Luis Perdomo are Mimi Jones, bass; and Rudy Royston, drums.

"Love Tone Poem" begins softly, as in a classical, solo piano interlude. Then, the mood sweels as the accompaniment enters. The swell is brief, as the song reverts to a more tranquil vibe, the difference being that other instruments are now involved. It gradually evolves into something more melodic, more contemporary, but never losing its haunting, classical quality.

For "A Different Kind of Reality," Perdomo opts for the electric piano. It's an ambient piece, accented by Royston's tom rolls and cymbal splashes. As Perdomo loosens up, his play brings to mind a hybrid of what one might expect from Eumir Deodato or early Bob James. With Jones firmly engaged, Royston cranks up the heat during a tightly syncopated passage that sets up the end.

The trio also takes on the Bee Gees' "How Deep Is Your Love." The arrangement is simple at first. Perdomo plays the melody while Jones and Royston add their personal touches in the background. After a pass on verse and chorus, Perdomo improvises, taking the song on a free-spirited romp, while maintaining the placid, romantic mood.

The title, Twenty-Two reflects the number of years Perdomo has lived in New York City, moving their from his native Caracas, Venezuela. He was 22 at the time. Born in 1971, he was only 12 when he began playing on Venezuelan television and radio. In 1993, he made his move, gaining a full scholarship to the Manhattan School of Music. He earned a bachelor of arts degree in 1997 and later earned a master's degree in 2000.
Musical associations include David Sanchez, Ben Wolfe, Ray Barretto, David Gilmore and many others. He's a founding member of the Miguel Zenon Quartet, and he has performed on three Grammy-nominated albums: Ravi Coltrane's Influx[, Zenon's Esta Plena and Alma Adentro: The Puerto Rican Songbook.