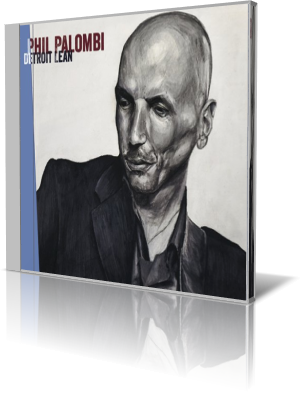 Sitting behind the wheel and looking cool is the thought behind the title, Detroit Lean (Xcappa Records, 2016). A product of Ohio, Palombi says the material corresponds to events or feelings that he had when he moved to New York City in 1997.

Personnel are Palombi, Scott LaFaro's Presscott bass, electric bass; Matthew Fries, piano, Vintage Vibe and Wurlitzer electric pianos; Keith Hall, drums and percussion; Tony Romano, classical, flamenco, steel string and electric guitars; Kat Gang, vocals; and George Walker Petit, percussion and special effects.

"Beyond the Wall" opens the set in dynamic fashion. Palombi's riveting bass line introduces the song, augmented by a haunting chorus of instruments. The melody is tightly syncopated, with Romano, Fries and Palombi playing complementary lines. After two passes, the leader stretches out, taking the bass to its upper range and diving down to its depths. Romano and Fries get their turns as well, the latter doing his with the electric piano. Palombi says of the title that it represents the success of one who steps outside of his comfort zone. He says it's built atop the idea that "we put up personal walls around us and can accomplish much if we get past them."

The other songs showcase Palombi's skills as both a musician and songwriter. The other players get their moments to shine, but mostly the album is about celebrating the electric bass, but in a way that even people who aren't bass players can enjoy. The late Scott LaFaro is Palombi's hero, and so as part of the experience, Palombi uses an instrument that LaFaro played, imagining what sounds it would make if LaFaro were alive today.

The running times of the individual tracks range from just below five minutes to about six and a half minutes. This is an ideal zone where the songs are long enough to give the listener a sense that nothing was forced and nothing was left out, yet short enough not to feel weighty or overdone. Palombi composed all tracks except, "Sarah's Theme," which was written by his wife, Sarah Jane Cion.