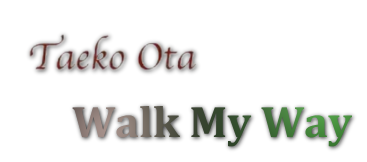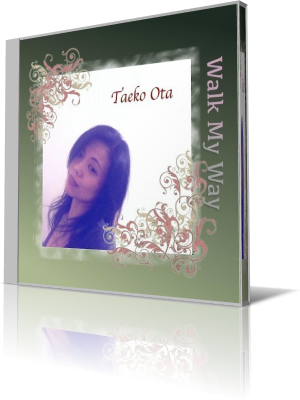 Pianist and vocalist Taeko Ota taps into the emotions and struggles of dealing with grief. Her self-produced debut, Walk My Way (2016) presents her thoughts and feelings with nine original songs, two covers and one new song contributed by Shoji Hisamatsu.

Ota is accompanied on most tracks by Masami Ishikawa, guitar; Seth Lewis, bass; and Paul Francis, drums and percussion. Akio Mokuno plays acoustic guitar on two tracks.

The set begins with the lively, dance-friendly "Walk My Way." The rhythm guitar, bass line and drum play give the song a strong, party vibe. Ota's lyrical delivery is sunny and warm.

Mokuno steps in for the upbeat "Fly to the Sky." The percussion injects a hint of calypso or flamenco, complete with dancers.

The music is a combination of jazz, pop and folk music. The musicians complement Ota's voice well. Instrumental solos are brief and straight to the point. The strength of this project is the overall composition.

Ota says the album's theme is about life after a loss, and fighting obstacles faced during that difficult period. "I wish my songs could help listeners get the power and energy that is within us all to overcome them," she says.

Ota was born in Tokyo and grew up in Yokohama, Japan. She has lived in New York since 2004. Her debut performance there was in 2008 at Minton's Playhouse in Harlem, a place previously graced by the likes of Charlie Parker and Thelonious Monk.