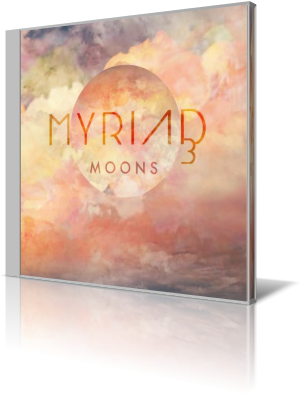 A trio that sounds like something bigger. That's Myriad3. And the group continues to impress with
Moons
(Alma Records, 2016).
The players are Chris Donnelly, piano and synth; Dan Fortin, upright bass, fretless and synth; and Ernesto Cervini, drums and Glockenspiel.
Highlights include the opening track, "Skeleton Key," "Unnamed Cells" and the one cover song, "Counter of the Cumulus." When one thinks of the piano-bass-drum lineup, the music usually covers jazz standards or is confined to the acoustic sounds of those instruments, often both. But the inclusion of synths and the Glockenspiel immediately gives these songs more depth and diversity. The electronic element adds a contemporary, or modern, feel. And the compositions range from the simple melody to the complex symphony, a soundtrack of life.
Moons
is Myriad3's third release. The trio has toured Canada, the United States and Europe, and they are making inroads to Asia. Their 2014 release,
The Where
, was nominated for a Juno award, which is the Canadian equivalent to a Grammy.