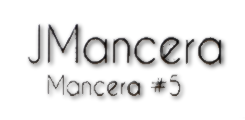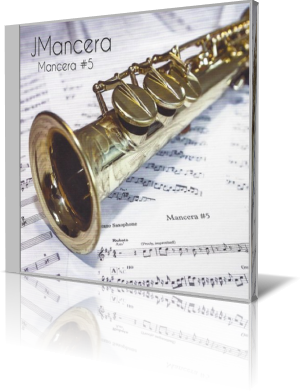 There are hints of Latin in the songs of J Mancera's Mancera #5 (2016). But they are only hints, as not one song can convincingly be called Latin jazz – or any other specific genre.

Saxophonist Mancera puts a little of multiple genres in each song, covering a wide range of musical tastes. He plays soprano exclusively in this set. His accompanists are Jeff Berlin, bass guitar; Sean Wayland, keyboards; Nick Moroch, guitars; Nate Wood, drums; and Memo Acevedo, percussion.

The title song opens the set. It's a delightful, sunny piece. Berlin's bass line gives it a hint of funk, but it's mostly pop with a jazz lean. Mancera doesn't take a break as he glides from melody to interlude. Even so, the accompanists make this package what it is, with each player contributing subtly yet effectively.

"Rico Swing" is more electric than the other tracks. It has a driving, rock beat. Mancera plays like he's on an urgent mission, with Berlin and Wood acting as pilot and navigator.

Jaime (pronounced Hymie in his native Colombia) Mancera has lived in the United States for about 25 years. He grew up in Bogota, listening to a variety of music, particularly artists like Johnny Cash, Led Zeppelin and the early Motown sound. Though it's titled Mancera #5 this is the artist's debut as a leader.