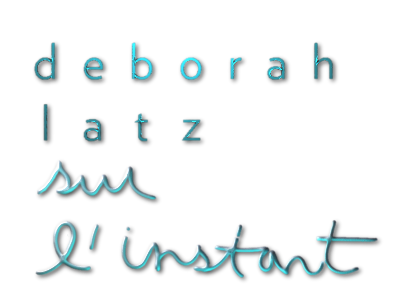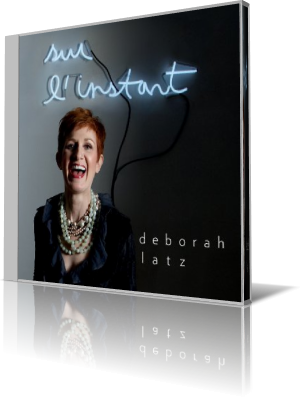 That's been done before, so let's try a different approach. One can imagine vocalist Deborah Latz having that thought on her mind as she culled material for sur l'instant (June Moon Productions, 2015).

The set was recorded in Paris with French musicians Alain Jean-Marie, piano; and Gilles Naturel, bass. There are a few standards among the nine songs, but mostly, Latz took songs that are often overlooked by singers.

Latz delivers an earthy rendition of "Weep No More." The music was composed by Dave Brubeck, with lyrics by his wife, Iola Brubeck. Latz sings in a conversational style, with some lines delivered more like rhythmic dialogue, peppered with inflections for emphasis. The crooning is saved for the chorus.

The trio presents a lively take on Miles Davis' "Four," with lyrics added by Jon Hendricks. That's followed by the mellow, bluesy "Blue Monk," composed by Thelonious Monk with lyrics by Abbey Lincoln. On the latter, Latz shows a sultry side.

These songs are purposely performed without guitars, horns or drums. That allows greater focus on Latz's arrangements and performance. And for the most part, the other instruments aren't missed. But there are a few places, like during "Weep No More," where the mind automatically fills in cymbal splashes. But regardless of whether you imagine hearing instruments that aren't there, the beauty of this project is the fact that Latz chose different material from the pre-fabricated playlist most jazz singers choose from. The cohesion between her voice and her accompanists is well balanced.

Latz has worked in dramatic and musical theater throughout the world, and she has appeared as a vocalist in Europe, China, Canada and the United States. Her performance in the one-woman drama, Juliet, earned Best Actress at the Jerry Grotowski Theater Festival in Poland. She trained at the American Conservatory Theater and the British American Drama Academy in Oxford, England. She also teaches voice and master class in China and the United States.

Based in New York, Latz's recording career began in 2004 with Toward Love. sur l'instant is her fourth recording as a leader.