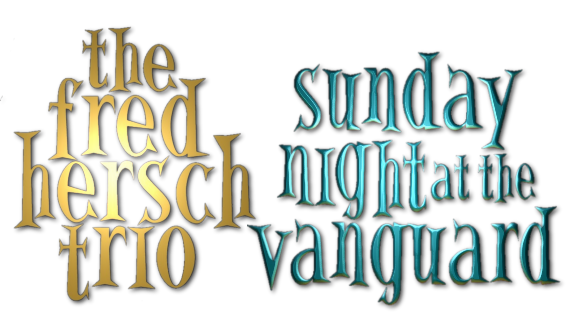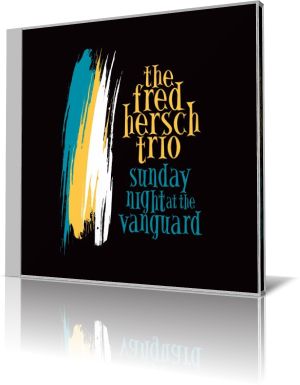 In Sunday Night at the Vangaurd (Palmetto, 2016), pianist Fred Hersch finds himself mentioned alongside such greats as Wayne Shorter, Chick Corea and Henry Threadgill.

There's a mindset that jazz is defined either by young artists creating something new, or veteran artists playing what they've played – the way they've played it – for decades. Hersch and the others defy that kind of thinking as they continue to create sounds that are fresh and invigorating.

Performing with Hersch are bassist John Hebert and drummer Eric McPherson.

The concert was recorded at the Village Vanguard in New York City on March 27, 2016. A regular performer at the venue. Hersch debuted there in the 1970s with a 12-piece band led by bassist Sam Jones and trumpeter Tom Harrell. Hersch's first gig there as a leader was in 1996.

The performance is slightly more than an hour's worth of the trio's cohesion, interaction and joy of playing. It's an eclectic mix of Hersch compositions and covers of songs by writers who represent different aspects of the musical spectrum. Among those are Richard Rogers, Thelonious Monk and Paul McCartney. A few highlights are the opening track, Rogers' "A Cockeyed Optimist," Hersch's own "Serpentine" and "Blackwing Palomino."

Hersch is a native of Cincinnati, Ohio. He studied music theory and composition in elementary school, and sang in high school theater productions. His passion for jazz began when he was a student at Grinnell College in Iowa and later happened upon a jazz club in Cincinnati. Over the years, he's made associations with Lee Konitz, Art Farmer, Gary Burton, Toots Thielemans and more.

Sunday Night at the Vanguard captures Hersch in top form.