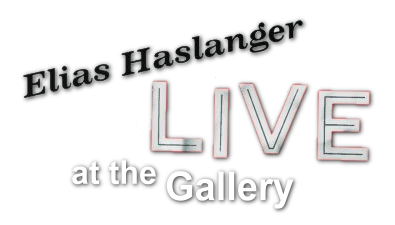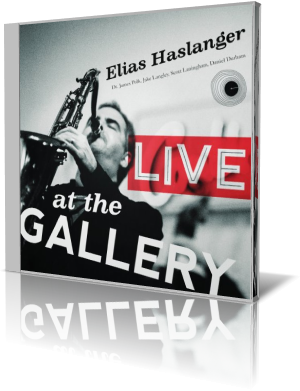 Play loose. Play happy. Have fun. And the audience will appreciate you. That seems to be the message Elias Haslanger gave his sidemen for Live at the Gallery (Cherrywood Records, 2014), which refers to the Continental Club Gallery, where the saxophonist and his band play regularly on Mondays.

Haslanger plays tenor sax. With him are Dr. James Polk, Hammond B3 organ; Jake Langley, guitar; Scott Laningham, drums; and Daniel Durham, bass.

"One for Daddy O" starts the set. It's gritty, soulful, no-nonsense. The tenor growls at its lowest depths, then wails at some of its highest heights. The audience responds accordingly. Langley stretches out during the middle, playing like an old-school blues artist. Polk gets his chance to shine as well.

Haslanger and company offer a sassy take on Herbie Hancock's "Watermelon Man." After the melody, Langley takes off again, this time followed by Haslanger. The tenor is in freestyle mode, going wherever it pleases without straying far. Through it all, the rhythm trio maintains the theme, keeping the familiar present despite the originality presented by the soloists. For his part, Polk makes the B3 sizzle. After the song reverts to the melody, Haslanger cranks up the heat during the ad lib to end the song.

Haslanger's appearances at the Gallery are known as "Church on Monday." There likely isn't a more appropriate song than "Goin' Down." This earthy, bluesy tune is also like a hybrid between sermon and old-fashioned gospel hymn. Haslanger lays it down in attention-grabbing fashion.

Haslanger is a native of Texas and resident of Austin, home to the Continental Club where he performs. Over his 25-year career, he has performed, recorded and toured with an array of jazz stars, including Ellis Marsalis, Maynard Ferguson, Asleep at the Wheel, The Four Tops and The Temptations. In 2013, Haslanger was short-listed by the Texas Commission on the Arts for the role of State Musician of Texas. The position was previously held by such artists as Lyle Lovett and Willie Nelson.

Live at the Gallery was recorded over three nights in 2013.