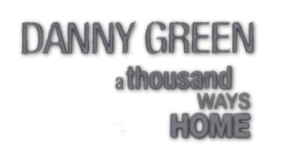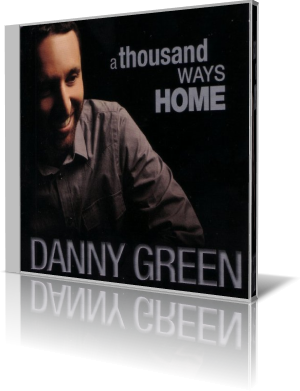 A native of San Diego, pianist Danny Green is equally versed in jazz, Latin and classical music. Though mostly jazz, elements of the other styles also appear on A Thousand Ways Home (Capri Records, 2012).

Joining Green are bassist Justin Grinnell, drummer Julien Cantelm, mandolin player Eva Scow contributes to four songs, and Tripp Sprague plays tenor and soprano saxophones on six tracks. Three guitarists and a vocalist sit in for one song each.

Scow joins the core trio for "Unwind," a lively, up-tempo piece. Mandolin and piano are nearly indistinguishable during some high-speed phrases. Cantelm augments the sound with timely rim shots. Scow puts the mandolin to the test during the middle break, shifting to rhythm player when Green takes over.

Claudia Villela lends her charming voice to the samba tune, "Quintal de Solidao." She's sure to draw comparisons to Flora Purim. Chico Pinheiro also joins the ensemble with rhythm guitar. Green's play is elegant, yet not so refined as to take away the sure joy of the piece.

"Nighttime Disturbances," "Soggy Shoes" and "Flight of the Stumble Bee" are worth mentioning for the titles alone.

Green's debut CD, With You in Mind won Best Jazz Album at the San Diego Music Awards. He received a bachelor of arts degree in piano performance at the University of California at San Diego. He received his master's degree in music (Jazz Studies) at San Diego State University in 2011 and was awarded Outstanding Graduate Student and earned several scholarships.

A Thousand Ways Home, Green's sophomore effort, is 13 original songs that take elements from each genre of music he is versed in, as well as Brazilian music, and blending them his way.