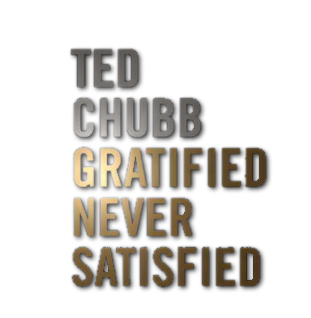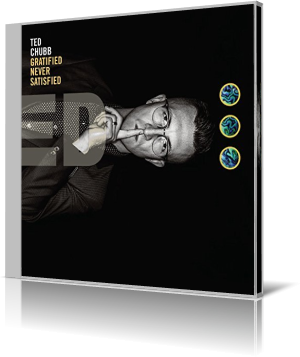 One can be pleased without being ecstatic. But one might find it difficult to separate the two when listening to trumpeter Ted Chubb's Gratified Never Satisfied (Unit Records, 2017).

In assigning that title to his third album, Chubb acknowledges that life, like jazz, is handed down, absorbed and practiced daily. Though you may achieve goals, tomorrow is a new day and may present new challenges. It's also an idea brought to him by trumpet player and teacher, William B. Fielder, who inspired him to maintain curiosity and continue to grow.

Accompanying Chubb are Bruce Williams, alto sax on several tracks; Seth Johnson, guitar; Oscar Perez, piano and Fender Rhodes; Tom DiCarlo, bass; and Jerome Jennings, drums.

"Space" is the longest track, at about 10 and 1 / 2 minutes. It's a moderately paced song that has a laid-back swing. After the blended horn lead on the intro and setting the theme, Williams steps forward. Plenty goes on behind the alto, with Johnson, Perez, DiCarlo and Jennings mixing things up, at times appearing to change tempo while the sax maintains its rhythm. Chubb then takes point, playing in a mode that's somewhere between Miles Davis and Freddie Hubbard. Perez and Johnson also get to stretch out.

"Little Sid" is a lively piece. Again trumpet and sax pair up for the lead. Fingering by DiCarlo and stick work by Jennings lay the foundation. Chubb says the song was inspired by a drum lick played by Big Sid Catlett The idea that a piece of jazz vocabulary used in the 1930s is still relevant in 2017 speaks to the power and longevity of this form of music. A highlight is the rotating call and response between Jennings and, in turn, Williams, Chubb and Perez.

"We can only grow or decline," Chubb says of the title, "we cannot maintain; to maintain is to die." He composed four of the eight tracks on Gratified Never Satisfied. The others are covers of titles by Wayne Shorter, Willie Nelson and others.