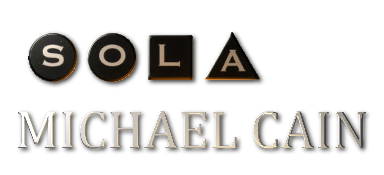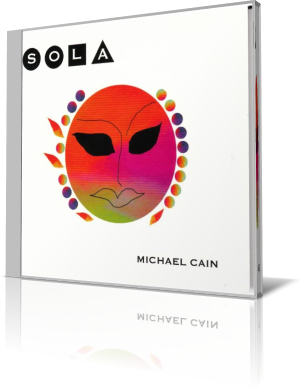 Michael Cain challenges audiences to presume to know what style he's going to play. Having a career that has led him to perform with an array of diverse artists gives him an expansive chest of material to pursue. And so he does with Sola (2015), his 10th album as a leader.

Cain plays keyboards and handles programming. He's accompanied by two ensembles. The Vegas band, which appears on six tracks, consists of Renaldo Elliot, drums; Abo Gumroyan, bass; Mike Gonzale, trumpet; Julian Tanaka, clarinet; and Eddie Rich, saxophone. The New York band, two tracks, is a trio with Cain on piano and keys; Billy Hart, drums; and James Genus, bass.

The opening track, "Orun," is a brief soundscape. Elliot starts things off with a workout on the kit. About a minute into it, the other musicians come in. The horns and bass provide a steady backdrop, while Cain improvises. The title is from the Yoruba word for "sun." Cain calls it a welcoming song, asking for blessing and giving thanks.

"In the Front Door" is another soundscape, heavy on electronics. It features the sampled voice of Gerald Wilson, the late trumpeter and bandleader in whose band Cain played while living in Los Angeles during the 1980s. Wilson speaks about being black and the experience of being able to enter Las Vegas clubs via the front door, when social customs previously required black people to enter through the back door.

Cain composed seven of the eight songs on Sola. A native of Los Angeles, the 49-year-old Cain has worked with such luminaries as Meshell Ndegeocello, Ravi Coltrane, Greg Osby, Steps Ahead and Jack DeJohnette. For more than 20 years, he has served as a pioneering educator, presently at the School of Music at Brandon University in Manitoba, Canada. Cain has also produced for other artists and composed music for film and theater.