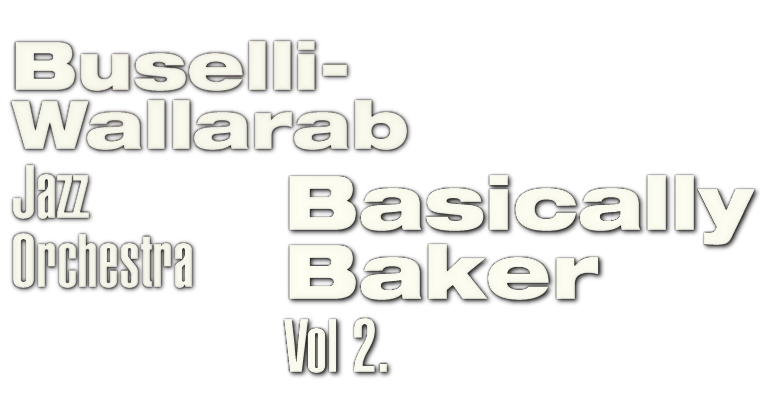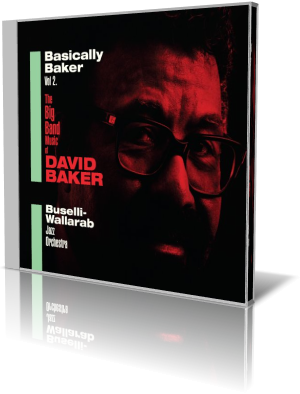 The purpose behind the Buselli-Wallarab Jazz Orchestra's Basically Baker Vol. 2 – The Big Band Music of David Baker (Patois Records, 2016) is trifold. To reintroduce the music of NEA Jazz Master and jazz educator David Baker. To benefit the David N. Baker Scholarship Fund. And, of course, to entertain the listener.

Brent Wallarab is conductor and music director. He also co-produced the album with Wayne Wallace, Mark Hood and Mark Buselli. On saxophones are Tom Walsh, Bill Sears, Rich Perry, Rob Dixon and Ned Boyd. Trombonists are Tim Coffman, Freddie Mendoza, Brennan Johns and Rich Dole. Celeste Holler-Seraphinoff plays bass trombone. On tuba is Dan Perantoni. Luke Gillespie is on piano; Jeremy Allen, bass; Steve Houghton, drums; Mitch Shiner, vibes; and Monika Herzig, celeste. The trumpet section consists of Tony Kadleck, Scott Belck, Graham Breedlove, Jeff Conrad, Mark Buselli and Pat Harbison. Guest soloists are Randy Brecker on trumpet, and Dave Stryker on guitar.

Some of the musicians were students of Baker, including the orchestra's namesakes. The orchestra previously tapped in Baker's musical genius with Basically Baker (2007). That recording made DownBeat's top 100 of jazz CDs for the 21st century and is being reissued with the new release.

The music is straightforward, big band music. Some songs swing. Others are ballads. And still others are electric with brass. A few mix and match the settings. "The Harlem Pipes," "The Georgia Peach" and "Soft Summer Rains" are among the Disc 1 highlights. Disc 2's standouts are "Bebop," and "25th and Martindale." Combined, the total about 85 minutes of big band brilliance. The liner includes a gatefold photo of the orchestra, and an extensive story about David Baker and his music.

Baker, who died in March 2016 at the age of 84, was born in Indianapolis, Indiana, on December 21, 1931. The United States at the time was a racially segregated country, and jazz was a young, controversial style of music. By the time of his passing, jazz had become more widely accepted, and the nation had twice elected an African American as president. The USA has not solved its issues with bigotry, as demonstrated by the 2016 presidential election and attitudes expressed by the winner and many of his followers. However, the arts in general, music specifically, and jazz more specifically have been significant factors in bringing people together over eight and a half decades. Baker, a master trombonist and cellist, educator and builder of bridges, had a role in that progress. "Bebop" and "25th and Martindale" are Disc 2's standouts. Together, they add up to about 89 minutes if big band brilliance.

The Buselli-Wallarab Jazz Orchestra was founded in 1994 by Mark Buselli and Brent Wallarab. The musicians are mostly from the Midwest. They have given more than 1,000 public performances, played every Tuesday night over 12 years at The Jazz Kitchen, recorded seven albums and given hundreds of jazz presentations at dozens of schools.