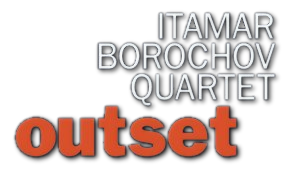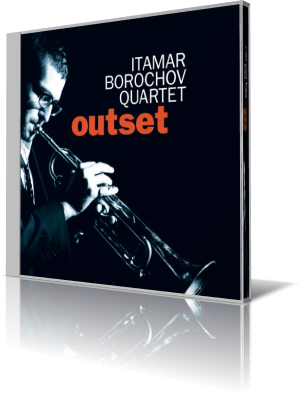 Debuts for jazz artists can be challenging. Some play it safe, reinventing standards or covering pop tunes. Others are more adventurous, delivering not only original material but going beyond the cookie-cutter, radio format-friendly tunes but testing the listener: Do you want your jazz to be quick, catchy, familiar? Or do you want something more complex, something you haven't heard before?

It's the latter that's targeted by trumpeter/composer Itamar Borochov. Outset (RealBird Records, 2014) features seven original songs, totaling approximately 55 minutes. Accompanying him are Hagai Amir, alto sax; Avri Borochov, bass; and Aviv Cohen, drums.

"Pain Song" is an epic piece. At nearly 13 minutes, it offers the artist plenty of space to express. The mood is dark, brooding. The trumpet begins softly but rises when joined by the sax. All this is part of the setup. Then, Borochov goes exploring, with bass and drums representing the rugged terrain he must cross. After a few minutes' journey, Amir takes point, going in a different direction but with the same sense of wonder. The pair rejoin and gradually wind down, accented by Cohen's cymbal splashes.

"One for Uzi," like most of the set, is a piece that gives the ensemble room to stretch. The horns offset each other during the tranquil beginning, a pattern that continues as the music becomes more intense. Eventually, the song evolves into a steady beat with Borochov out front. Amir turns up the heat when his turn comes, with phrasing similar to what one might expect from Kenny Garrett. Things go quiet for a moment, indicating an end to the song. Wrong. The quartet comes back with a flurry, each musician seemingly in his own world yet somehow complementing one another, particularly the leads.

Borochov was raised in Jaffa, an integrated Muslim-Jewish-Christian city in Israel. He has performed at such venues as Lincoln Center in New York City, The Kennedy Center in Washington, D.C., Moscow Jazz Festival and Ethnoport Festival in Poland.