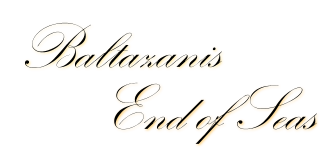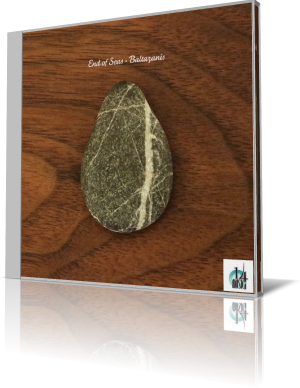 Jazz may be an American adventure, but its appeal is worldwide. Musicians of many nationalities have adopted this art form. From Greece, we have Costas Baltazanis. His group, Baltazanis, presents all-original material with End of Seas (2015).

The group consists of Baltazanis, guitar; Dan Brantigan, trumpet; Isamu McGregor, keyboards and piano; Panagiotis Andreou, bass; and Engin Gunaydin, drums. Guest musicians are Alex Foster, saxophone; Rich Stein, percussion; Camila Meza, voice and guitar; Justin Tyson, drums; and Brice Wassy, percussion.

The music might best be described as ambient with an abstract twist. On "The Other Day," Baltazanis plays in a Matheny-like style. The song is tranquil, right up to the moment Brantigan gets engaged. The trumpet adds a brief flare of intensity before the mood reverts to its softer side.

The title song is a short, almost romantic piece. Guitar and trumpet harmonize on the main theme. When they split with overlapping phrases, the song takes on a haunting quality, with subtle, yet noticeable support from bass, piano and drums.

"Nairobi Kiss" is a more upbeat track. Gunaydin's African-influenced drum play is a key component. The guitar effects give it a bit of rock/fusion. Baltazanis shows off his dexterity during the middle solo. Things tone down some for McGregor's turn. It's an interlude that gradually builds up, punctuated by emphatic bass lines, cymbal splashes and tom rolls. The guitar and trumpet blend so well at times, they sound like one instrument – a trombone.

Costas Baltazanis has performed all over the world, including dates in the United States, Spain, Finland, Cyprus, Bulgaria and his native Greece. His on-stage associations include Alex Foster, The Mingus Orchestra, Arturo Sandoval, Jeff Tain Watts, James Genus and Mike Wolff. He resides in New York and is a member of Foster's Condition Band. Baltazanis has 25 year of teaching experience, and he's written three books, Music Theory and Ear Training, Jazz Harmony and Electric Guitar. He composed all music for End of Seas, with Meza writing the lyrics for "Aqua, Nube y Sed."

End of Seas is Costas Baltazanis' fifth album as a leader.