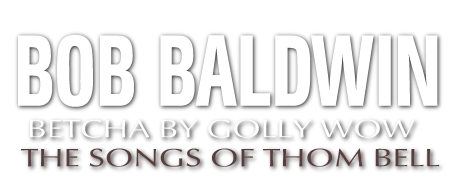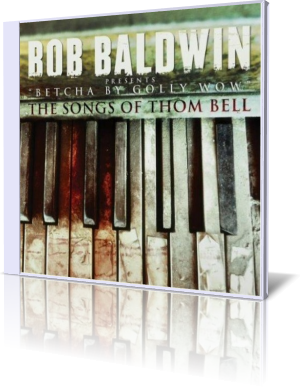 When jazz artists cover pop or R&B tunes, there is a risk – especially if covers represent an entire album. However, when the songs aren't the typical hits that have been covered many times already, the results can be fresh and invigorating. Enter producer Bob Baldwin's Betcha By Golly Wow – The Songs of Thom Bell (Peak/eOne, 2012).
This set of 10 R&B/soul hits from the "classic sound of Philadelphia" includes songs that were recorded by such acts as the Spinners, Delfonics and Stylistics. Though more than 35 years old, Bell's songs still get plenty of airplay on oldies programs as well as some mainstream pop and R&B channels. To present them here, Baldwin calls on several of today's popular smooth jazz artists.
Guitarist Paul Brown, aided by flutist Ragan Whiteside, injects some wah-wah effects for the playful presentation of "Rubberband Man." Vivian Green does a charming rendition of "La La Means I Love You."
One of the more enjoyable tracks is "Break Up to Make Up," featuring Will Downing on lead vocals and Gerald Albright on alto sax. Though an octave lower than the Stylistics' falsetto, Downing's lead captures the spirit of the vintage recording. With Buddy Williams on drums and Anthony Jackson on bass, the production of this track is cleaner than it is on most of the others.
One hazard to this kind of collection is the production. One can almost tell a recording that is musician-driven from one that is producer-driven. Yes, many producers are musicians themselves. Baldwin is no exception, as he contributes piano, bass, drum and keyboard tracks to the songs.
However, he is a producer in the sense that Paul Brown was a producer for Warner Bros. Jazz before he came into his own as a solo artist. And the knock on smooth jazz producers is the dependency on – perhaps addiction to – synths, programs and loops. The rhythm tracks suffer; the cymbals sound like someone scratching sandpaper. This element detracts from an otherwise good recording.
To many, Betcha By Golly Wow will be a pleasure trip down memory lane featuring some of their favorite artists, like Russ Freeman, Paul Taylor, Marion Meadows, Brown, Downing and Albright. But it could be so much more if Williams – or someone along the lines of Vinnie Colaiuta, Billy Kilson or Keith Carlock – had drum duties on all tracks instead of just the one.