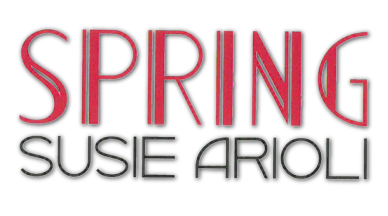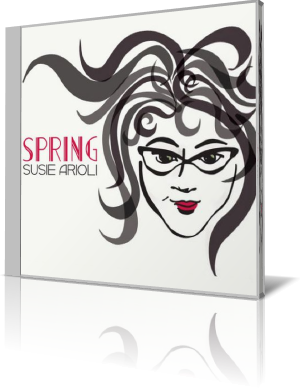 Emerging jazz vocalists typically fall into one of two camps. One attempts to freshen up standards, with a session drawn entirely from the American Songbook. The other brings something new, either in the approach to how the songs are arranged or with new material. Susie Arioli gives us a taste of both with Spring (Spectra Musique, 2016).

The singer-songwriter is accompanied by Don Thompson, piano and vibraphone; Terry Clarke, drums; Neil Swainson, bass; Reg Schwager, drums; Phil Dwyer, tenor saxophone; Kevin Turcotte, trumpet; Andy Ballantyne, alto saxophone; Shirantha Beddage, baritone saxophone; and Kelsley Grant, trombone.

The set opens with one of four Arioli originals, the delightful, upbeat "Loverboy." A bright, sunny horn section riff begins the song. Arioli's voice charms the spirit. The pace is moderate and snappy. Turcotte stretches out during the middle break, with ample assistance from Clark, Swainson, Thompson and Schwager.

"Dearest Darling" begins with a Dixieland-inspired drum beat. This tracks is a mix of genres, part jazz, part spiritual, part folk. While the musicians are swinging, inspiring up-tempo dance steps, Arioli sings with a warm, calmness that runs almost counter to the accompaniment. The horns, including Dwyer's tenor solo, are among the highlights. Clarke is firmly engaged throughout, and Schwager gets a moment in the spotlight toward the end, playing in a style comparable to Wes Montgomery or George Benson.

The ensemble turns to something more saucy and sultry, "Evenin'." In the mode of the classic, "Fever," with a mood similar to Mancini's "Pink Panther Threme." Arioli sings of the loneliness that follows her man's departure. The band is all in during the break. The horn section is out front at first, setting up Ballantyne's riveting solo. The rhythm quartet is very active underneath.

Spring is produced with participation by the Government of Canada. Arioli is from Montreal.